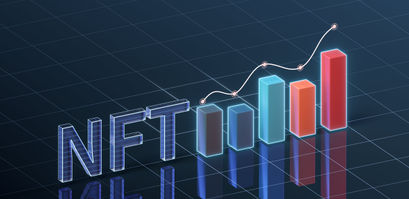 Zetrix to power NFT minting on Pangolin

Daniela Kirova
Last updated 29th Jun 2022
Zetrix integrates seamlessly with China's Xinghuo Blockchain Infrastructure
Minting NFTs with Zetrix is better for the environment due to the blockchain's Proof of Stake consensus mechanism
Zetrix, a Layer 1 blockchain connecting across chains and borders, announced it is now powering the minting of NFTs on NFT Pangolin, a global marketplace for regional creators inAsia, Bankless Times learned from a press release.
Zetrix launched its mainnet on April 15 and integrates seamlessly Xinghuo BIF (China's Xinghuo Blockchain Infrastructure), the biggest blockchain network on a national level. It is led by CAICT, the China Academy of Information and Communications Technology, under the auspice of the Chinese Ministry of Industry and Information Technology.
Both government and commercial apps supported
The Chinese government supports Xinghuo BIF on all levels. It runs governmental as well as commercial applications. Among the cities, in which it has been successfully deployed are Beijing and Shanghai.
All market players can take advantage of the commencement of the minting of Zetrix-based NFTs on NFT Pangolin.
Lower carbon footprint
Minting NFTs with Zetrix is better for the environment due to the blockchain's Proof of Stake (POS) consensus mechanism, which reduces the computing power needed to validate blocks onto the chain. In comparison, minting of NFTs on the Ethereum Mainnet is very energy-intensive.
It would take 100,000 times less energy to mint an NFT on Zetrix than on Ethereum. Moreover, market participants will enjoy compatibility with Xinghuo BIF apart from paying much lower gas fees.
Introducing a new use case for NFTs
At the beginning, the NFT community grew and developed around Ethereum, using its smart contracts to make a unique copy of any digital artifact. At the same time, content creators were able to benefit from their art because every transaction could generate a portion of earnings for the original creator.
Moving forward, Zetrix will also be focusing on enabling the introduction of application NFTs as a new use case for NFTs while fully supporting those created by digital creators. The L1 blockchain is adamant to uphold its commitment to fostering the continued growth of this market niche.
Value based on utility
Application NFTs will be valued based on their utility in a specific process while digital creators' NFTs are valued based on the unique content owned. Zetrix's inherent advantages will make Application NFTs viable. Among these are its low gas fees, low energy consumption, and high processing speeds. As Pangolin aims to make NFTs a part of everyday life, they will be introducing these in the immediate future.
Daniela Kirova
Daniela is a writer at Bankless Times, covering the latest news on the cryptocurrency market and blockchain industry. She has over 15 years of experience as a writer, having ghostwritten for several online publications in the financial sector.