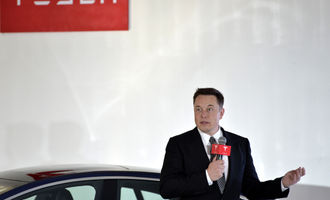 Dorsey: If Twitter must have an overlord, Musk is as good as it gets

Daniela Kirova
Last updated 26th Apr 2022
Elon Musk took the company private for $54.20 a share on Monday
He has pledged to prioritize free speech on the medium
The price of Dogecoin increased by more than 20%
Twitter shouldn't have an overlord, but if it must, then Elon Musk is as good as it gets, tweeted former CEO Jack Dorsey late Monday night, adding that Elon was "the singular solution I trust," CoinDesk reported.
Twitter is valued at $44B in cash
Elon Musk took the company private for $54.20 a share on Monday, which puts its value at about $44 billion in cash, according to a press release. Bitcoin maximalist Dorsey's statement was preceded by his ode to decentralization:
In principle, I don't believe anyone should own or run Twitter. It wants to be a public good at a protocol level, not a company. Solving for the problem of it being a company however requires Elon, and Elon alone. Taking it back from Wall Street is the correct first step.
Heated debate ensues
Dorsey's statement follows a day of heated debate over the potential consequences of the eccentric hectobillionaire taking control of one of the biggest social media, which will become privately held thereafter. Musk has pledged to prioritize free speech on the medium. As his fondness of Dogecoin payments is no secret, the debate could affect crypto as well.
Musk said in a statement:
Free speech is the bedrock of a functioning democracy, and Twitter is the digital town square where matters vital to the future of humanity are debated. I also want to make Twitter better than ever by enhancing the product with new features, making the algorithms open source to increase trust, defeating the spam bots, and authenticating all humans.
Bret Taylor, Twitter's independent board chair, said:
The Twitter Board conducted a thoughtful and comprehensive process to assess Elon's proposal with a deliberate focus on value, certainty and financing. The proposed transaction will deliver a substantial cash premium, and we believe it is the best path forward for Twitter's stockholders.
At the beginning of the month, world media reported that Musk took a 9.2% stake in the company for $2.89 billion. He criticized it for "failing to adhere to free speech principles," which "fundamentally undermines democracy."
Twitter shares up 5.5%
Yesterday, Twitter shares gained 5.5% to $51.63. Trading ceased in the afternoon pending news. Musk's offer represents a premium of just under 40% to Twitter's close on April 1, which was the last trading day before he disclosed the amount of his stake.
Dogecoin adds over a fifth to its value
In the meantime, the price of Dogecoin increased by more than 20%. It is believed it might start playing a more significant role in Twitter payments now.
Daniela Kirova
Daniela is a writer at Bankless Times, covering the latest news on the cryptocurrency market and blockchain industry. She has over 15 years of experience as a writer, having ghostwritten for several online publications in the financial sector.