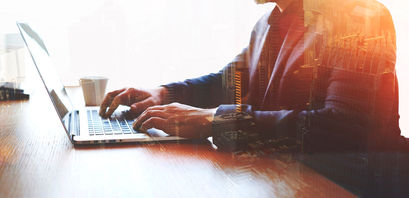 What is ZoidPay and is it the next big thing in crypto?

Crispus Nyaga
Last updated 11th Aug 2022
ZoidPay is a relatively new blockchain project.
It has created tools to bridge cryptocurrencies and fiat currencies.
It allows people to shop online using cryptocurrencies.
The ZoidPay price has more than doubled in the past 24 hours as investors believe that it could be the next big thing in the cryptocurrency industry. According to CoinGecko, ZPAY is trading at $1.76, which is significantly higher than where it was last week.
ZoidPay market cap has risen to more than $584 million, making it the 146th biggest coin in the world.
What is ZoidPay?
ZoidPay is a relatively new blockchain project that is targeted at the retail, DeFi innovators, and other blockchain industry.
The retail section of the network allows people to pay across multiple sellers using digital currencies of their choice. One can pay their Netflix subscriptions, Amazon, and even Mcdonald's using its Chrome extension. The extension also provides unlimited liquidity for the network and it gives users instant cashback.
For developers, they can use the ZoidPay SDK to build quality decentralized applications (dApps) in all industries. It is mostly useful for people building DeFi applications since it guarantees instant liquidity.
According to its roadmap, the developers hope to ink multiple strategic partnerships, list new tokens, ad a gamification layer on its project, and introduce a physical shopping card.
ZPAY is ZoidPay's native token. It is a cryptocurrency that one can stake and earn rewards. To achieve that, the developers have partnered with Elrond's Mair to ensure that people can earn as much as 25% returns in the network.
A few days ago, the network announced that it had partnered with GSR, a leading company in the market-making of digital assets.
The partnership means that the network will be able to increase the accessibility and liquidity of the ZPAY token. GSR facilitates trades worth over $4 billion per day.
Is ZoidPay a buy?
An early look shows that ZoidPay is a good investment. Besides, its price has more than doubled in the past few days. Also, it seems to be using a different model to bridge the gap between fiat currencies and cryptocurrencies. Therefore, it seems like it is a good investment.
However, the challenge is that it is currently a bit difficult to buy it since it is not being offered by the popular cryptocurrency apps.
Is ZoidPay a good investment?

Crispus Nyaga
Crispus is a financial analyst with over 9 years in the industry. He covers cryptocurrencies, forex, equities, and commodities for some of the leading brands. He is also a passionate trader who operates his family account. Crispus lives in Nairobi with his wife and son.