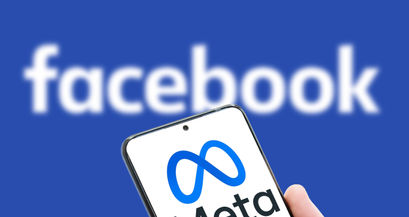 Meta's Reality Labs posts loss of $3bn, Zuckerberg remains optimistic

Murtuza Merchant
Last updated 31st Jan 2023
Meta Platforms posts first-quarter loss of $2.96 billion in its recently created Facebook Reality Labs (FRL) division
This is 61% more than its $1.8 billion loss in Q1 2021.
Zuckerberg admits it is expensive to build Reality Labs
Meta Platforms's Metaverse-focused Reality Labs division, which comprises its augmented and virtual reality operations, posted a first-quarter loss of $2.96 billion, according to its earnings report released Wednesday.
Reality Labs, which encompasses Meta's augmented and virtual reality segments, reported a loss of $1.83bn in the same period last year.
Overall, Facebook Reality Labs generated a revenue of $695 million in the first quarter, led by sales of virtual reality (VR) headsets and Meta Portal hardware.
In an earnings call, Meta CEO Mark Zuckerberg said in Reality Labs, large investments were being made to deliver the next platform that he believed will be incredibly important, both for the company's mission and business comparable and value to the leading mobile platforms today.
Now I recognize that it's expensive to build this. It's something that's never been built before. And it's a new paradigm for computing and social connection. So over the next several years, our goal from a financial perspective is to generate sufficient operating income growth from family of apps to fund the growth of investment in Reality Labs, while still growing our overall profitability

Meta CEO Mark Zuckerberg
"Now unfortunately, that's not going to happen in 2022, given the revenue headwinds. But longer term, that is our goal and our expectation," he added.
In financial reports from earlier this year, Reality Labs posted an approximate $10bn loss throughout 2021, with roughly $4bn of those losses owing to employee costs and research and development.
Meta earnings beats analysts expectations
Overall, Meta's adjusted quarterly earnings per share of $2.72 beat analysts' average estimate of $2.56, according to FactSet, while its overall revenue of $27.9bn fell short of estimates of $28.3bn. Meta also outperformed user growth expectations for the quarter.
Meta's quarterly report was well received by the market, with the stock price up 18% in after-hours trading.

Murtuza Merchant
Murtuza Merchant is a senior journalist, having been associated with various publications for over a decade. An avid follower of blockchain tech and cryptocurrencies, he is part of a crypto advisory firm that advises corporates – startups and established firms on media strategies.