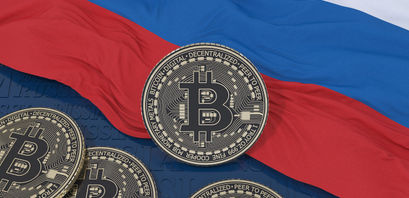 Binance Blocks Accounts of Russian Politicians' Relatives

Daniela Kirova
Last updated 29th Jun 2022
Binance closed a few accounts linked to relatives of senior Kremlin officials over the past two months
Lavrov's daughter tried to use the exchange through a third-party broker
The biggest cryptocurrency exchange in the world is cracking down on attempts on the part of the Russian government to use crypto to circumvent sanctions. Binance closed a few accounts linked to relatives of senior Kremlin officials over the past two months since the war in Ukraine started, CoinTelegraph wrote, citing a report by Bloomberg published on Thursday.
Binance Appoints Head of Sanctions
Chagri Poyraz, the exchange's newly appointed global head of sanctions, posted on LinkedIn:
Proud to be a part of this team that makes a real difference. What's different is that our compliance screen operations are 'proactive,' aiming to detect and deter financial crime risk before any regulatory or legal action towards these individuals or entities.
The medium reported that the affected persons included Polina Kovaleva, the stepdaughter of Foreign Minister Sergei Lavrov, Elizaveta Peskova, the daughter of Vladimir Putin's spokesman Dmitry Peskov, and Kirill Malofeyev, the son of Konstantin Malofeyev, a Russian oligarch charged with violating sanctions imposed by the United States.
Lavrov's Daughter Tried to Use the Exchange Through a Third Party
According to Poyraz, Peskova tried to use the exchange through a third-party broker on March 3. About a week later, the U.S. Treasury Department sanctioned her as a member of "Kremlin elites, leaders, oligarchs and family for enabling Putin's war against Ukraine." Peskova was stunned:
I was really surprised because it's weird introducing sanctions on someone who is 24 years old and has nothing to do with the situation.
Peskova's last Instagram post is "Peace", dating from March 12.
Binance will continue to monitor its platform for attempts by individuals associated with sanctioned persons to use its services.
Binance Limited Trading on Russian Accounts
Last week, Binance limited trading on accounts of Russian nationals or residents with more than 10,000 euros. Previously, Binance CEO Changpeng Zhao assured Binance would comply with regulations related to sanctions, but would not "unilaterally freeze millions of innocent users' accounts."
Russian Officials and Their Paradoxical Link to Crypto
In addition to Binance's increasing willingness to comply with sanctions-related regulations, there are indications that family members of major Russian officials are very much tied to cryptocurrencies like Bitcoin.
Central Bank Remains Hostile to Market
Paradoxically, the Bank of Russia remains hostile to the crypto market and unwilling to welcome investments in these assets. Russian laws ban certain Russian officials and their relatives from investing in crypto at all
Daniela Kirova
Daniela is a writer at Bankless Times, covering the latest news on the cryptocurrency market and blockchain industry. She has over 15 years of experience as a writer, having ghostwritten for several online publications in the financial sector.