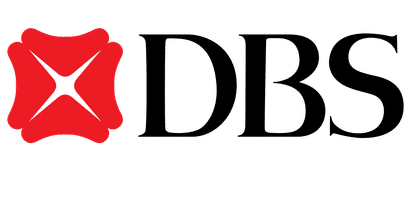 DBS Bank Rules Out Retail Crypto Offerings This Year

Murtuza Merchant
Last updated 30th Nov 2022
DBS Bank to focus on institutional crypto offerings initially
Will launch a retail crypto trading desk by the start of 2023
Accredited investors in Singapore are defined as those having SGD 2 million ($1.5 million) in assets
Singapore-based DBS Bank on Friday ruled out crypto offerings to retail investors this year owing to regulatory concerns and asserted that the bank will focus on expanding crypto services to its accredited and institutional investors.
Speaking at the bank's earnings call, DBS Bank's CEO Piyush Gupta said while he would have liked to start retail crypto offerings this year, the technology apparatus is yet to be put in place and that regulators around the world are cautious of cryptocurrencies.
Have a large, affluent investor crypto base: Gupta
"We won't do any retail crypto in Singapore this year but what we will do is get our current crypto offerings online so people can deal on mobile and internet banking. We have a very large, affluent, and accredited (crypto) customer base so we have the opportunity to scale this business quite nicely," Gupta said.
Regulators around the world are wary of cryptos

DBS Bank CEO Piyush Gupta
"On the retail side, I would have liked to see retail this year but there are two things – One it is taking a bit longer than we anticipated to put the technology apparatus in the proper place around it, and second, regulators are not that comfortable. Around the world, regulators are a bit more careful of getting retail access to crypto and as a consequence, we are unlikely to get to retail crypto this year but we will start getting around that earliest next year," he added.
DBS bank had in February stated that it plans to launch a retail crypto trading desk by the end of 2022. However, in early April it did a U-turn on the plans citing regulatory worries.
Anndy Lian, Chairman of BigONE exchange said DBS's decision to go with accredited and institutional investors that have $1.5 million in assets first will help the bank gain a competitive advantage over other crypto exchanges that are mainly targeting retail investors.
"However, I do not agree with the statement that the technology is not ready. Trading systems are always ready for crypto, I agree that small changes got to be made such as the decimal places. Real-time clearing and settlement of funds using blockchain-based multichain atomic swap technology for instance are also ready," Lian said.
Overall, the bank's net profit fell 10% to $1.8 billion, topping the $1.62bn forecast by financial data platform Refinitiv. It was also the bank's second-highest quarterly results.
The board has declared a dividend of 36 cents per share for the first quarter. The estimated dividend payable is $926mn.

Murtuza Merchant
Murtuza Merchant is a senior journalist, having been associated with various publications for over a decade. An avid follower of blockchain tech and cryptocurrencies, he is part of a crypto advisory firm that advises corporates – startups and established firms on media strategies.