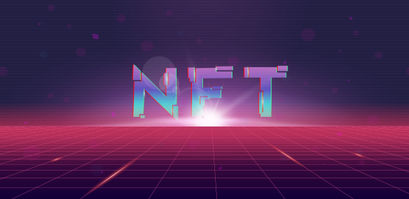 ArchLoot, an Evolution in P2E, Introduces Interactive NFTs and More

Daniela Kirova
Last updated 29th Jun 2022
The new UGC-P2E game features an enthralling world, an innovative system, and many thrilling challenges
Players can personalize a fighting avatar in ArchLoot and customize color schemes, accessories
In today's day and age, mainstream game studios are embracing crypto and NFTs. Many are expected to launch Web3 games in the near future.
Without a doubt, the decentralized ledger is set to cultivate the next stage of gaming innovation, including new user-generated content and user interactions, Bankless Times learned from a press release.
It has never been so important to bring new playability into the space. With that, the latest market entrant is ArchLoot, a titular loot-style adventurous digital world.
Innovative System, Thrilling Challenges
The new UGC-P2E game features an enthralling world, an innovative system, and many thrilling challenges. It adds novel elements for truly exciting gameplay and enhanced graphics while retaining the charm of crypto excitement.
Other Highlights
Players can personalize a fighting avatar in ArchLoot and customize color schemes, accessories, and even different torsos and limbs. There are hundreds of options to choose from. Each move unlocks or resets in-game features in an unexpected way.
Exotic Environments
Players submerge themselves in an adventurous planet with all kinds of exotic environments, such as volcanoes, rivers, wilderness, ice fields, mountains, and much more, all of which contribute to a rich and fantastic landscape.
They will fight bizarre creatures, find their way around in the wilderness, and hopefully make progress and reap rewards.
Among the gameplay modes available are PVP, PVE, Clan Wars, and other crazy obstacle courses. Gamers have every chance to create their own adventures with self-designed gears.
Interactive NFTs
Most importantly, ArchLoot features the first interactive NFT gameplay of its kind to make on-chain implementation of upgradeable character NFTs possible. The monsters in the game are featured in loot-style NFT parts.
Players can assemble them freely from an entire NFT directory. They can redesign, fortify, or enhance any siloed part to create new attributes.
All modification metadata will be logged on the blockchain and protected when an NFT becomes available on the marketplace.
GameFi-born Protocols
EIP-4985 and BEP-129, protocols born for GameFi, make this new breed of NFT gameplay possible. The tech enables one to create any digital property as a number, enhancing the features of Loot and lowering the barrier to cross-ecosystem collaboration.
ArchLoot intends to provide a better way of playing for both crypto and non-crypto gamers as well as a form of identity, an increasingly viable method of monetization, and a social connector. Ultimately, they will spearhead GameFi by blending traditional and crypto gaming.
Daniela Kirova
Daniela is a writer at Bankless Times, covering the latest news on the cryptocurrency market and blockchain industry. She has over 15 years of experience as a writer, having ghostwritten for several online publications in the financial sector.