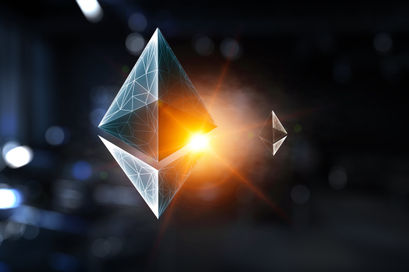 Ethereum Burning Is At ATH

Daniela Kirova
Last updated 29th Jun 2022
Some users paid as much as 5 ether, equivalent to just over $14,000
70,000 ETH was burned on May 1, which is more than three times the previous ATH of around 20,000
The burning rate of Ethereum has reached a new all-time high (ATH) after the highly anticipated sale of tokenized land plots in Otherside, Yuga Labs' upcoming Metaverse project, CoinTelegraph reported.
Users Paid up to $14K to get Transactions Through
On Sunday, the creators of ApeCoin and the Bored Ape Yacht Club (BAYC) sold 55,000 virtual land NFTs called "Otherdeeds." The surging demand for the assets caused Ethereum gas fees to skyrocket.
Some users paid as much as 5 ether, equivalent to just over $14,000 at the time of writing, only to get their transactions through.
Burn Volume Triple That of Previous ATH in January
After the implementation of the EIP-1559 upgrade last year, also known as the London hard fork, each transaction on the Ethereum Mainnet burns a base fee of ETH.
Data compiled by Data Always and Glassnode show almost 70,000 ETH was burned on May 1, which is more than three times the previous ATH of around 20,000 in mid-January.
Since the London hard fork on August 5 last year, the average burn rate has been 5.81 ETH per minute according to data from Ultrasound.Money.
During the Otherdeed NFT sale, this number rose to 9.83 ETH per minute for a total of just over 99k ETH over the past week. The burn rate has fallen back down to around 3.9 ETH per minute since then.
Otherdeed NFTs top Burn Leaderboard
It must be pointed out that Otherdeed NFTs topped the "burn leaderboard" over the past week even though other platforms and projects also contributed to this figure.
The burn volume was around 55,817 ETH for those, more than half of all burns during that period. OpenSea comes second with 7,152 ETH.
Yuga Labs is Building its own Blockchain
Yuga Labs could be clogging Ethereum for the last time. They have announced plans to create their own blockchain and port ApeCoin over, which is affiliated with BAYC.
A lot of users lost funds on gas fees for failed ETH transactions as the demand for the sale temporarily overwhelmed the Mainnet.
Yuga Labs promised to refund users' gas fees. They tweeted on Sunday:
We're sorry for turning off the lights on Ethereum for a while. It seems abundantly clear that ApeCoin will need to migrate to its own chain in order to properly scale. We'd like to encourage the DAO to start thinking in this direction.
Daniela Kirova
Daniela is a writer at Bankless Times, covering the latest news on the cryptocurrency market and blockchain industry. She has over 15 years of experience as a writer, having ghostwritten for several online publications in the financial sector.