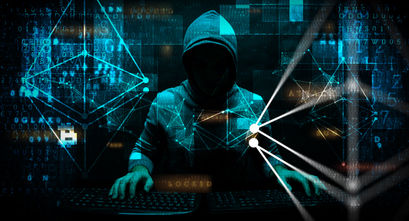 DeFi Hacks in 2022 Reach $1.57 Bn, Surpassing 2021 Total

Khashayar Abbasi
Last updated 11th Aug 2022
$1.57 billion worth of crypto has been stolen in the first four months of 2022.
2022's figure surpasses the total for last year which was $1.5 billion.
The hacks so far are equivalent to $13 million lost per day.
DeFi exploits in the first four months of 2022 have already surpassed last year's total according to blockchain security firm PeckShield. The company reported that $1.57 billion had been lost to hacks so far this year, compared to $1.5bn in total for 2021.
The string of hacks has again highlighted the ever-present risk in DeFi protocols where anonymity and a lack of regulation provide ample grounds for exploits to happen.
For measure, the $1.57bn figure is equivalent to $13 million being lost to hackers every day of the year so far — on track to shatter last year's total for DeFi exploits by year end.
If the current trend continues, the total figure could reach $4.7bn by the end of 2022.
With several protocols now holding billions of dollars worth of assets on their platforms, a single large exploit could see this figure far eclipsed.
These recent hacks shine a light on the risks that unfortunately exist in the crypto industry and perhaps show the need for more regulation in this space. It's important to get your code audited as soon as possible, so hopefully other projects will take heed and learn from these incidents.

Jonathan Merry, CEO of Bankless Times
The Largest Hacks of 2022 So Far
Ronin Bridge — $625m
A large portion of the $1.57bn comes from a single incident in which $625m was stolen from Ronin Bridge, a protocol that enables users to transfer funds from one blockchain to another.
The exploit became one of the largest DeFi hacks in history, with the US Foreign Bureau of Intelligence (FBI) later linking the hacking to state-funded actors from North Korea.
Transaction activity seems to suggest that some of the stolen funds are being sent to Tornado Cash, a privacy solution that enables users to obscure their digital trail.
The transfer amounts from the wallet range from 1,000 Ethereum (ETH) to 3,202 ETH with the total amount sent being worth around $60m at the time of writing.
Wormhole Bridge — $326m
Wormhole Bridge is a protocol that enables users to transfer tokens and NFTs from various different blockchains.
In February, the platform was hacked for over $326 million, leaving many users out of pocket.
The Wormhole team later tried to negotiate with the hacker through on-chain messages, however it seems that no agreement was reached.
The funds were later replenished by Jump Trading Group.
Beanstalk — $182m
In April, Beanstalk became the victim of a flash loan attack in which hackers were able to steal $182m worth of Ethereum from the project.
A flash loan attack is a common method used by hackers to siphon money away from a protocol. By taking out a huge uncollateralized loan, attackers can manipulate prices and load up on a certain cryptocurrency for cheap. These newly acquired assets are then taken to another exchange and sold at the normal price for substantial profits.
According to PeckShield, these funds were also laundered through Tornado Cash and sent to unknown wallets.

Khashayar Abbasi
Khashayar discovered Bitcoin back in 2014 and has since spent countless hours researching the different use cases of cryptocurrencies. He has a bachelor's degree in International Relations and has been a writer in the financial services industry for nearly half a decade. In his spare time, Khashayar enjoys photography, cycling, and ice skating.