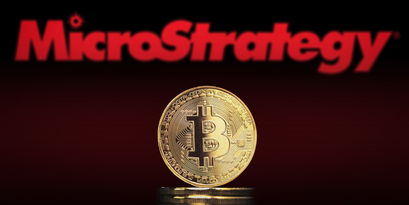 MicroStrategy is holding Bitcoin at $170M Loss

Murtuza Merchant
Last updated 30th Nov 2022
MicroStrategy is led by Bitcoin maximalist Michael Saylor
MicroStrategy has continued to accumulate BTC at a rapid pace
United States based business intelligence firm MicroStrategy took a non-cash digital asset impairment charge of $170.1 million in its first quarter, according to its recent earnings report.
The digital asset impairment indicates the decline in Bitcoin price versus the price at which BTC was acquired.
Going by the standard accounting rules, the value of digital assets must be recorded at their cost and then only adjusted if their value gets impaired, or slides. In case of a rise in prices, that does not get reported unless an asset is sold.
As per the report, for 2021, MicroStrategy posted total digital asset impairment losses of $831m, compared to $71m in 2020.
The company's 129,218 Bitcoins held at the end of March 31, 2022, were acquired for $3.97 billion, essentially meaning an average cost per Bitcoin of approximately $30,700, the company reported.
Led by Bitcoin maximalist Michael Saylor, MicroStrategy has continued to accumulate BTC at a rapid pace.
The company closed the month of March by securing a $205m loan from Silvergate Bank.
MicroStrategy also announced Andrew Kang will take over from Phong Le as a chief financial officer, effective on or about May 9, after which Le will continue in his role as MicroStrategy's president.
We continued to see strong results across both of our corporate strategies in the first quarter of 2022. We had an increase in Cloud revenue and billings, with growing adoption of the MicroStrategy platform by new and existing customers

Michael J. Saylor, CEO - MicroStrategy
"We have demonstrated that our bitcoin can be productively used as collateral in capital raising transactions, which allows us to further execute against our business strategy. Today, MicroStrategy is the world's largest publicly traded corporate owner of bitcoin with over 129,200 bitcoins," he added.

Murtuza Merchant
Murtuza Merchant is a senior journalist, having been associated with various publications for over a decade. An avid follower of blockchain tech and cryptocurrencies, he is part of a crypto advisory firm that advises corporates – startups and established firms on media strategies.