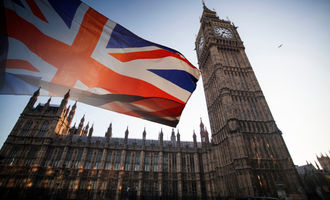 BoE Raises Interest Rate to 1%, Warns of 10% Inflation

Murtuza Merchant
Last updated 30th Nov 2022
Inflation climbs above 10% in October
Pay growth rises to 5.75% in 2022, sharply higher than the February outlook
Households facing a 1.75% drop in real disposable income this year
Bank of England on Thursday increased its interest rate to 1% from 0.75%, the highest since 2009, even as it cut the growth forecast and warned of a massive downturn in the economy with double-digit inflation hitting the United Kingdom.
Economic growth to slow sharply
Speaking at a news conference in London after policymakers raised interest rates to their highest level since the financial crisis, Bank of England Governor Andrew Bailey said the economic growth in the UK was expected to slow "sharply" and inflation will "fall relatively quickly" after it peaks at slightly over 10% in the fourth quarter, the highest rate of inflation since 1982.
The annual headline rate of inflation is currently 7%.
Household energy prices will rise by another 40% in October, despite recent jumps in cost. Both the Ukraine crisis and COVID developments in China have exasperated the situation.

Bank of England Governor Andrew Bailey
"The main development since our last report in February has been Russia's illegal and unprovoked invasion of Ukraine. Global inflationary pressures have increased sharply in the build-up to and following the invasion. This has led to a material deterioration in the outlook for growth," Bailey said.
He added that concerns about further supply chain disruption have also risen both due to the invasion and to COVID developments, particularly in China.
'Toughest challenge' policymakers have faced
Bailey described the outlook as the toughest challenge policymakers have faced since the Bank of England won authority to set interest rates 25 years ago. "Policymakers are treading "a very tight line" between tackling inflation and avoiding recession," he said.
The increase to 1% from 0.75% was backed by six of the bank's nine policymakers, with three voting for a 50-basis-point move. Those members, Michael Saunders, Catherine Mann, and Jonathan Haskel, were particularly concerned about rising pay growth.
While the bank predicts the UK will avoid a technical recession, it said output will collapse by close to 1% in the final quarter of this year because of a squeeze on living standards. In 2023, annual GDP is expected to shrink by 0.25%.

Murtuza Merchant
Murtuza Merchant is a senior journalist, having been associated with various publications for over a decade. An avid follower of blockchain tech and cryptocurrencies, he is part of a crypto advisory firm that advises corporates – startups and established firms on media strategies.