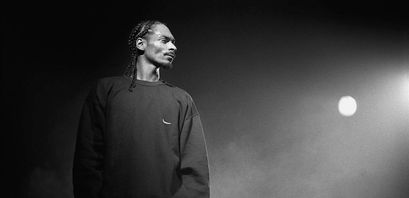 Snoop Dogg Buys 25 Fire-Tier Bivouac Editions from Ice Cube's BIG3

Daniela Kirova
Last updated 29th Jun 2022
BIG3 uses blockchain technology to sell NFT with ownership-like benefits
BIG3 is the official creator of FIREBALLs, a new global sport, whose league is returning on June 18
Legendary rapper and Mt. Westmore member Snoop Dogg and venture capitalist and PayPal cofounder Ken Howery joined forces to buy all 25 Fire-Tier editions of Bivouac, receiving ownership-like utility and value in the team, Bankless Times learned from a press release.
The purchase comes in the wake of the announcement that Bill Lee and MyDoge/DogeCoin, NFT communities DeGods, Gary Vaynerchuk and VeeFriends, and Krause House each purchased 25 Fire-Tiers.
Part of BIG3's new ownership model
The NFT transactions are part of the BIG3's new ownership model, which they announced last month. It uses blockchain technology to sell NFT with ownership-like benefits by means of a two-tier option consisting of 12,000 editions.
There will be 1,000 for each of the twelve teams in the league, including 25 Fire NFTs, each one costing $25,000. There are also 975 Gold, each worth $5,000. The rest of editions drop today at 11 a.m. ET for select Discord members. Finally, the last ones drop tomorrow at 11 a.m. ET.
PayPal cofounder Ken Howery said:
The BIG3 is on the leading edge of enabling blockchain technology as utility. The league's embrace of NFTs as ownership rights is both visionary and practical; key features of every smart investment.
The official FIREBALL3 creators
BIG3 is the official creator of FIREBALLs, a new global sport, whose league is returning on June 18 for its fifth season with live coverage on Paramount+ and CBS.
BIG3's last season saw notable new experiences and changes. It is known as a groundbreaking league that focuses on novelty. One of the most interesting additions was that of the "Bring the Fire'' rule, which allows teams one challenge per half determined by an individual in-game.
BIG3 cofounder and equally legendary rapper Ice Cube added:
We are absolutely thrilled to have Snoop, Ken, and their communities on board with the BIG3. Having someone with Ken's knowledge and experience wanting to be a part of our league demonstrates that we are moving in the right direction. Snoop is an undisputed legend who has jumped headfirst into the Web3 space and clearly understands the importance and the value of what we are trying to create. Together, I know they will take Bivouac to new heights and we can't wait to get started.
Image: By Mika Väisänen - Self-photographed, CC BY 3.0, https://commons.wikimedia.org/w/index.php?curid=38429496
Daniela Kirova
Daniela is a writer at Bankless Times, covering the latest news on the cryptocurrency market and blockchain industry. She has over 15 years of experience as a writer, having ghostwritten for several online publications in the financial sector.