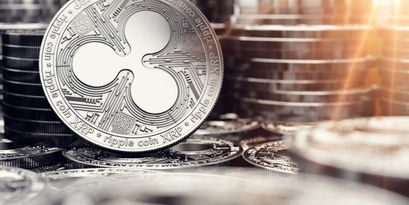 In a First, XRP Will be Utilized to Make Purchases on Japan's SBI Motors

Murtuza Merchant
Last updated 30th Nov 2022
Japan's SBI Group makes Ripple mainstream
Move aimed at combatting money laundering and terror financing
SBI Motor Japan, a subsidiary of SBI Africa Co., Ltd., has announced Monday that its customers can now make purchases of used automobiles using Bitcoin (BTC) and Ripple (XRP).
According to an official statement, the development marks the first time Ripple's native token XRP will be deployed on a cross-border e-commerce website in Japan.
The digital coin transactions will be settled through SBI VC Trade Co., Ltd, the SBI Group's cryptocurrency exchange.
We are pleased to announce that our company has started supporting crypto assets [BTC and XRP] settlements on the cross-border [e-commerce] site SBI Motor Japan

Tomoya Kitagawa, SBI Tokyo's Representative Director
Reasons behind move
According to the statement, the exchange will adopt relevant security measures in a bid to combat money laundering and terrorist financing that may arise via these cryptocurrency transactions.
The development comes amidst growing demand for cryptocurrencies in developing nations, especially in Africa, where people still do not have access to basic financial services, the statement said.
Citing a 2017 World Bank survey, SBI noted that over 1.7 billion adults still cannot gain access to basic financial services and it has continued to deprive them of participating in useful initiatives.
Notably, SBI's EC site provides used car information to its major export destinations such as Zambia, Kenya, Tanzania, as well as other African and Caribbean countries globally.
Adding more cryptos for payments
Although SBI Motor Japan will commence the acceptance of XRP and BTC payments, the company disclosed that it will be adding other cryptocurrencies to the list in anticipation of the growing demand for crypto payments.
The development comes amid Ripple undergoing a lawsuit in the United States for allegedly breaching security laws via its XRP offering. The lawsuit has come as a major blow to the cryptocurrency and to XRP holders who have seen major crypto-related businesses halt support for the digital currency.
XRP was trading 7.35% lower at $0.5337, according to data from CoinMarketCap at the time of writing.

Murtuza Merchant
Murtuza Merchant is a senior journalist, having been associated with various publications for over a decade. An avid follower of blockchain tech and cryptocurrencies, he is part of a crypto advisory firm that advises corporates – startups and established firms on media strategies.