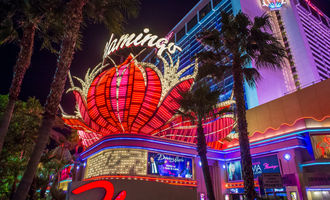 Five US states order a metaverse casino with Russian ties to stop NFT sales

Jinia Shawdagor
Last updated 29th Jun 2022
The order claims Flamingo Casino Club is a fraudulent scheme targeting Americans.
The five states claim the casino failed to disclose vital information about its operations.
The Flamingo Casino Club claimed it would build its virtual casino in The Sandbox.
Russia's access to global financial access is increasingly getting limited following its invasion of Ukraine. The latest attempt to block the country from evading sanctions came from the regulators of five US states who simultaneously filed emergency orders to bar a metaverse casino with alleged ties to Russia from selling non-fungible tokens (NFT).
Reportedly, the state securities boards in Texas, Wisconsin, Kentucky, New Jersey, and Alabama have ordered Flamingo Casino Club to stop operating. These orders came after the casino failed to disclose its Russian ties, claiming it had forged legitimate businesses.
The civil filings represent new and coordinated efforts by US state regulators to defend rein in the explosive expansion of the metaverse. Specifically, they intend to tame innovation and speculation because it provides a robust territory for criminals that engage in fraud, theft, and deception.
All state securities boards filed a 22-page cease-and-desist order highlighting what they claim are false claims by Flamingo Casino Club. According to the order, Flamingo Casino Club intentionally failed to disclose its assets, liabilities, revenue, and other financial information. Additionally, it declined to divulge information on its development and management.
Moreover, Flamingo Casino Club claimed to offer securitized NFTs. However, it did not provide purchasers with vital information, including their addresses and phone numbers. On top of this, the casino did not offer any evidence to prove its team existed.
Sleuths started probing Flamingo Casino Club in March
Allegedly, investigators started looking into the operations of Flamingo Casino Club in March. Amid the investigations, the detectives found that the casino's operators were in Moscow after checking the IP addresses of their desktop computers and mobile devices.
In an interview, the lead agency's top official said the casino attracted hopeful investors with false promises. For instance, Flamingo Casino Club's website claimed it would offer NFT 50% of the profits it generated as passive income. Based on this information, the filing claimed that the offering is a high-tech scam.
Additionally, the casino lured investors by offering them chances to win large prizes, including Tesla vehicles, iPhones, and randomized lotteries. The casino's website also listed benefits like virtual concerts, poker tournaments, and tennis courts.
The casino also affiliated itself with the Flamingo Las Vegas Hotel and Casino, a renowned gambling establishment, to attract investors. Moreover, Flamingo Casino Club said it would build its virtual casino on The Sandbox's metaverse.
However, there has been no progress thus far. The casino's leaders said they delayed buying the virtual land due to ongoing negotiations with rapper Snoop Dogg, who already owns land in the metaverse. Also, the casino allegedly failed to unveil the status of its talks with Snoop Dogg or even the projected cost of buying the virtual land.
Flamingo Casino Club failed to offer fundamental information
Joe Rotunda, the Director of Enforcement at the Texas State Securities Board, commented,
You're talking about digital assets and anonymous individuals who are concealing their location," Rotunda said. "So once the money is transferred ... we may not be able to get it back, right? It goes into a black hole through the blockchain, and people may lose everything.
Rotunda added that the casino started creating the casino project right after Russia invaded Ukraine. He further noted that the casino said it would donate some of the profits from its NFT sales to Ukrainians. However, it has not contributed a single cent since making this promise.
Jinia Shawdagor
Jinia is a fintech writer based in Sweden. With years of experience, she has written about cryptocurrency and blockchain for renowned publications such as Cointelegraph, Bitcoinist, Invezz, etc. She loves gardening, traveling, and extracting joy and happiness from the little things in life.