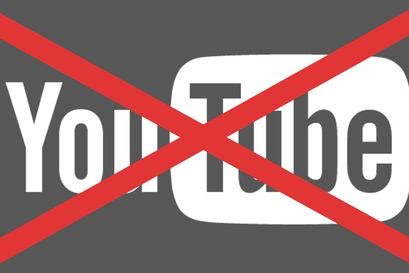 Over 30% of YouTube videos removed are from India

Elizabeth Kerr
Last updated 15th Dec 2022
YouTube removed some 3.75 million videos from its platform in Q4 2021.
30% of these videos were from India, the largest globally.
YouTube is one of the most popular platforms on the internet. It has over 2.6 billion active users and over 1B hours of watchable content. And it's not just a space for watching videos; it's also a space for sharing opinions, thoughts, and ideas. Sadly, sometimes people use it to spread hatred and negativity worldwide.
As such, the platform regulates how its community interacts through a set of rules and regulations. It hasn't shied away from suspending or even pulling down offensive content. According to a BanklessTimes.com analysis, YouTube removed nearly 3.75 million videos from its platform in Q4 2021. India alone accounted for about 1.2 million or 30% of the condemned videos.
Cracking the whip on rogue content producers
India's 1,197,490 banned videos are the largest cache from a single country. Their banning follows on the heels of the country enacting stringent social media laws. BanklessTimes' CEO Jonathan Merry has had his take on the developments and holds:
"This action is not surprising at all considering the wide-ranging social media laws that the country ratified in early 2021. These compel all social platforms to comply with government regulations to pull down prohibited content."
The Indian government censored 22 YouTube channels for misinformation. According to the country's Ministry of Information and Broadcasting, the channels misinformed the public about India's security and foreign affairs. At the time of their banning, the 22 had a combined viewership of 2.6B.
Mapping the largest violators
The United States follows India in the number of removed videos after adding some 320K videos to the condemned lot. Indonesia took the third spot with 260 thousand removed videos.
These numbers are alarming on their own merit but also signify a troubling trend. The censorship has disproportionately impacted Asian countries. That's because six out of the top 10 countries with banned videos are from the region. Besides India and Indonesia, Pakistan, Bangladesh, Vietnam, and Thailand are the other Asian nations in the group.
What does this news tell us?
This news isn't only an indicator of how far we've come in terms of regulating content online. It also reveals a much more insidious truth: there's still a lot more work to do when it comes to policing content on social media platforms.
YouTube's Community Guidelines are clear. The platform does not allow videos that contain nudity or sexual content, violent or graphic content, threats, spam, misleading metadata, or scams. The platform employs both human and automated flagging to check violations

Elizabeth Kerr
Elizabeth is a financial content specialist from Manchester. Her specialities include cryptocurrency, data analysis and financial regulation.