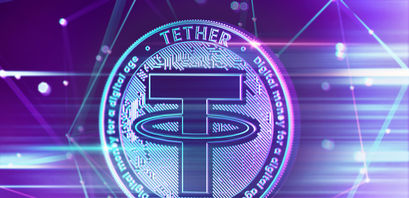 USDC vs USDT: Better buy between Tether and USD Coin?

Crispus Nyaga
Last updated 15th Dec 2022
Investors and regulators have focused on stablecoins recently.
We explain the better buy between USDC and USDT.
The collapse of Terra UST has led to a renewed focus about stablecoins. Specifically, there have been concerns about algorithmic stablecoins like Terra UST, USDD, Neutrino, and UST. In this Tether vs USD Coin article, we will establish which is a better centralized stablecoin to buy.
USDC vs USDT
USDT and USD Coin are the two biggest stablecoins globally. They have a market cap of $74.5 billion and $52.9 billion, respectively.
Tether is one of the oldest cryptocurrencies around. The coin was started by Bitfinex, one of the oldest cryptocurrency exchange. Tether has been a controversial stablecoin for a while.
Its criticism comes from the fact that its holdings are a bit opaque. In fact, the developers were forced to pay a fine of $18.5 million since it was established that one coin was not backed by an equivalent $1.
Since then, Tether has continued to have a diversified portfolio of assets. According to its website, Tether's reserves are 83.7% cash, cash equivalents, and short-term deposits and commercial paper. The remainder are secured loans and other investment, which include digital tokens.
The developers have committed to reduce their commercial paper holdings because of the overall risks involved. The biggest risk for Tether USDT is that it is audited by Moore Cayman, a relatively small audit company.
For a stablecoin with over $70 billion in assets, one would expect it to be audited by a top 4 company like PwC, EY, Deloitte, or KPMG. Worse, according to Coindesk, the parent company of Moore Cayman is being investigated in the UK.
Read more on how to buy Tether USDT.
USD Coin seems like a better option
USD Coin is a stablecoin that was established by Circle, a fintech company that is backed by Fidelity and Blackrock. Like USDT, USDC is backed with the US dollar on a 1:1 basis. This explains why many investors are now shifting to the coin, giving it a market cap of more than $52 billion.
USD Coin, which is built on Stellar's platform, is audited by Grant Thornton, one of the biggest audit companies in the world.
Like Tether, USD Coin's reserves used to be stored in various financial assets like treasuries. However, the company has shifted all of them to real cash. In the most recent attestation report, the auditor said:
"The total fair value of US dollar denominated assets held in segregated accounts are at least equal to the USDC in Circulation at the Report Date."
So, in this case it seems like USD Coin is a better stablecoin to own than Tether.

Crispus Nyaga
Crispus is a financial analyst with over 9 years in the industry. He covers cryptocurrencies, forex, equities, and commodities for some of the leading brands. He is also a passionate trader who operates his family account. Crispus lives in Nairobi with his wife and son.