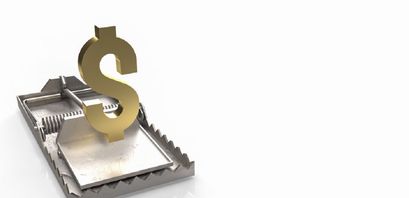 US Residents Charged with Ponzi Scheme, Cheated Investors out of $44m

Daniela Kirova
Last updated 29th Jun 2022
Defendants lured victims to invest in an income fund invested in digital assets.
They promised up to 62% in returns a year, advertised their firms on YouTube
The Commodity Futures Trading Commission (CFTC), an institution of the US government, has charged two US residents with running a crypto Ponzi scheme that swindled hundreds of investors out of $44 million in total, CoinDesk reported.
Officials accused Ravishankar Avadhanam of Illinois and Sam Ikkurty (also known as Sreenivas I Rao), of Oregon and a few companies controlled by them of luring victims to invest in a "so-called income fund invested in digital assets."
Operating an illegal commodity pool
The two also face charges of running an illegal commodity pool and failing to register with the CFTC as a Commodity Pool Operator.
The details
Starting in 2017, Ikkurty and Avadhanam convinced investors in Rose City Income Fund, Ikkurty Capital, and Seneca Ventures that they would use their funds to invest in different cryptocurrencies. They promised up to 62% in returns a year.
They advertised their firms on YouTube and via a business website according to the complaint. Instead, the two perpetrated a Ponzi scheme according to the CFTC. They pooled their clients' funds and "distributed the majority of those funds as profits to other participants."
Moreover, they kept $18 million, transferring the money to off-shore firms controlled by them as well as "other participants."
Assets frozen
These assets were frozen by a federal court in Illinois following issue of a restraining order. The court also confiscated documents relating to the alleged ploy and appointed a receiver for the investors' money.
The CFTC is seeking disgorgement, restitution, permanent bans on trading, civil monetary penalties, and injunctions against the defendants in terms of any future violations of the Commodity Exchange Act (CEA).
Daniela Kirova
Daniela is a writer at Bankless Times, covering the latest news on the cryptocurrency market and blockchain industry. She has over 15 years of experience as a writer, having ghostwritten for several online publications in the financial sector.