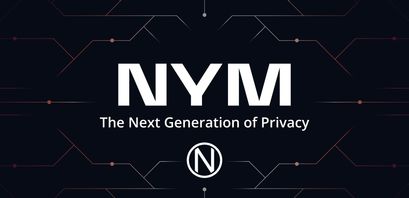 Nym Opens International Data Protection Conference With Chelsea Manning

Daniela Kirova
Last updated 29th Jun 2022
Nym is a crypto startup with a focus on building the next generation of privacy infrastructure
Manning is a popular figure in both the crypto and show business industries
Nym, the crypto startup with a focus on building the next generation of privacy infrastructure, is attending The Computers Privacy and Data Protection conference, one of the world's major privacy events.
Nym is opening the event with Chelsea Manning and CEO Harry Halpin in a conversation with Professor Bart Preneel, a renowned cryptographer from Leuven, Belgium, Bankless Times learned from a press release.
A world-recognized icon
Manning is considered an icon in the LGBTQIA+ community, and a popular figure in both the crypto and show business industries. Having her represent Nym at such a prestigious event is no small honor.
Manning has recently spent time at the Ukrainian/Polish border, and will be using that experience to discuss the importance of secure and private communications.
Nym CEO Harry Halpin said:
We're excited to have Manning represent us at such an honorable event, and appreciate the diverse viewpoints she can bring to the discussion on secure communications.
Manning will speak on these issues today, Sunday, May 22, and hopes to also bring to light a discussion around decentralization and its potential to revolutionize surveillance.
About Nym
Nym is an incentivized, open-source, and decentralized platform that protects digital services, wallets, and apps' privacy at the network level. The platform also protects against metadata surveillance and traffic pattern analysis.
Daniela Kirova
Daniela is a writer at Bankless Times, covering the latest news on the cryptocurrency market and blockchain industry. She has over 15 years of experience as a writer, having ghostwritten for several online publications in the financial sector.