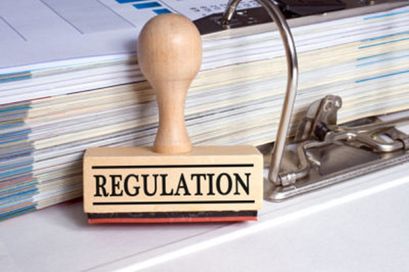 Crypto Industry Fights New OECD Restrictions

Daniela Kirova
Last updated 15th Dec 2022
OECD wants to change bank sector rules to stop Bitcoin holdings held abroad from being kept secret
The attempt to bring DeFi apps under the scope of these rules could be premature, experts say
Crypto industry representatives are fighting efforts to make them report details of DeFi transactions, non-fungible tokens (NFTs), and retail payments, CoinDesk reported.
The Organization for Economic Cooperation and Development (OECD) stated at a meeting in Paris on Monday that they want to change bank sector rules to stop Bitcoin holdings held abroad from being kept secret from tax services.
They might end up extending them further than the laws which apply to money laundering and banking, currently enforced by the Financial Action Task Force (FATF) on crypto.
OECD plans 'overly broad'
Lawrence Zlatkin, Coinbase's Vice President for Tax, commented that the OECD's plans were "overly broad" because their scope is beyond using financial assets as an investment or means of payment.
He added that the suggestion would only impose further burden on a new and promising sector. The attempt to bring DeFi apps under the scope of these rules could also be premature in his opinion:
Maybe we should wait until they fit the parameters more readily. We should focus on what we know.
Complications with reporting
According to the FATF's money laundering rules, crypto holders need to undergo identity checks only if they intend to use assets to make payment or as an investment.
However, tax officials are concerned it could be too hard to categorize the vast range of crypto assets on the market in just these two groups.
According to Lisa Zarlenga, an attorney speaking on behalf of the Chamber of Digital Commerce, one option would be to consider just assets that are "actively traded on an established market," from bitcoin to NFTs.
That could involve looking at ease of access to the prices being offered and accepted. It would practically require disclosure for any asset traded on Coinbase, Binance, Kraken, or any major exchange.
The dilemma facing wallet providers
Apparently, the OECD thinks simply applying currently effective anti-money laundering rules would put a dilemma before wallet providers when deciding whether a reporting requirement exists. The rules look at the use of a given asset. OECD representative Philip Kerfs said:
A number of delegates found it a very difficult criterion to apply in practice for binary reporting. Determining whether, say, a given Bored Ape NFT is kept for investment or for aesthetic appeal would constitute a judgment call.
Daniela Kirova
Daniela is a writer at Bankless Times, covering the latest news on the cryptocurrency market and blockchain industry. She has over 15 years of experience as a writer, having ghostwritten for several online publications in the financial sector.