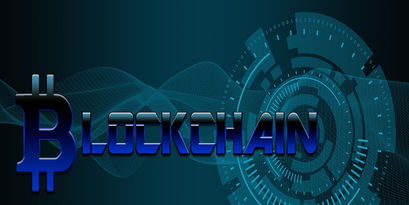 51% of Global Blockchain Funding is from the US

Elizabeth Kerr
Last updated 31st Jan 2023
Senior executives think blockchain will unlock new business functionality and revenue streams in their industry.
Fintech firms continue to show interest in blockchain transactions.
Global CEOs see implementation, regulatory issues, and security threats as blockchain barriers.
In 2022, experts report that 51% of global blockchain funding will come from the US, and they expect the market to grow from USD 7.18 billion to USD 67.4 billion by 2026. The growth will be at a CAGR (Compound annual growth rate) of 68.4 percent during the forecast period.
According to BanklessTimes.com, some of the primary factors leading to the rapid expansion of the blockchain market are an increase in venture capital funding and investments; adoption of blockchain tech in cybersecurity; easy access to smart contracts and digital identities thanks to the widespread use of blockchain technology; rising government efforts.
The United States has the largest Blockchain market share. The region's early adoption of blockchain and various manufacturers offering security are the fuel for market expansion.
Businesses are increasingly implementing security and vulnerability management solutions in this region. It prevents phishing, commercial espionage, and enables data security. In addition, it ensures privacy, continuity of business, and data security.

BanklesTimes CEO Jonathan Merry
The Market Changes
An important factor is the rise of venture capital and blockchain technology investments. Coinciding with the rise in popularity of Bitcoin, financial institutions have adopted blockchain technology around the world.
In the last three to five years, the use of blockchain technology solutions for various business applications, such as payments, exchanges, smart contracts, and digital identity, have become a massive phenomenon. Many new businesses have entered the market to create blockchain-based products. Auxesis Group, QubiTech, and many others are among these startups.
Again, more venture capitalists are putting money into blockchain technology. 2018, a pivotal year for blockchain and cryptocurrency, saw several high-profile announcements, from startups to big-name players in the Blockchain Market.
There was an unprecedented level of interest between venture capitalists and capital investments. It led to the creation of bespoke Fintech startups and blockchain venture capital firms like Boost and Coinbase Ventures.
Uncertainty in the regulatory and compliance climate
Regulatory ambiguity still plagues the blockchain market. Lack of regulations and resulting uncertainty are two of the most significant barriers facing most industries to blockchain adoption.
One of the most challenging aspects of transforming transaction systems is getting regulatory approval. For instance, it is illegal in some countries to use digital currencies such as Bitcoin.
Regulators must know that current regulations affect the widespread use of technology. The good thing is that financial institutions are trying to develop a set of standard operating procedures for the Blockchain Market.
Integration of blockchain and artificial intelligence (AI)
Every industry that is implementing artificial intelligence and blockchain technology is experiencing an improvement in its performance. The following are just a few examples of where blockchain technology is transforming: the Internet of Things, banking, and cybersecurity.
Internet of Things devices are being used widely in a variety of applications, including smart driving cars, smart homes, and more. The number of Internet of Things (IoT) devices is soaring. Various businesses are developing new technology use cases based on IoT devices.
Decentralizing the Internet of Things (IoT) using blockchain technology is a hot topic, and several early adopters are working to make it happen.

Elizabeth Kerr
Elizabeth is a financial content specialist from Manchester. Her specialities include cryptocurrency, data analysis and financial regulation.