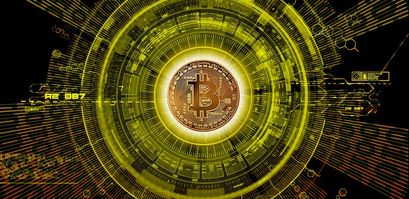 Billionaire Investor: Women Will Push Bitcoin Price up to $250k

Daniela Kirova
Last updated 5th Aug 2022
Tim Draper predicts women will push the flagship crypto up to $250,000 per BTC
Retailers should start accepting Bitcoin as soon as possible
If Draper's prediction pans out, SWIFT will disappear
Tim Draper, renowned billionaire investor, told Scott Melker on the YouTube program Wolf of All Streets that women would start pushing up the price of Bitcoin when more retailers began accepting it as a form of payment at their shops.
Draper, also an investor in Bitcoin, added that women would push the flagship crypto up to as much as $250,000 per BTC. He predicted:
All of a sudden, all the women will have Bitcoin wallets and they will be buying things with Bitcoin. Then you're going to see a Bitcoin price that'll just blow right through my $250,000 estimate.
It's in retailers' interests
According to the investor, retailers should start acceptingBitcoinas soon as possible. He believes the incentives to use Bitcoin will increase because of the transaction fees, which are far lower than those leading credit card companies Visa and Mastercard charge.
Data of compiler BitInfoCharts shows the Bitcoin fee is a flat rate of $1.4 per transaction on average, compared to 2.9% in-store and 3.5% online per credit card purchase. On the other hand, it's far more difficult to process Bitcoin than credit or debit card payments.
An 'obvious' benefit
Still, Draper suggests there's a clear benefit to retailers. He shared that women "control about 80% of retail spending," and that vendors can save a lot on fees.
At the moment, women comprise less than a third of all crypto owners in the US, states research company Morning Consult in a report titled "The State of Consumer Banking & Payments."
The same report also states that just under a quarter of US households own crypto, up around 2% y/y. This shows the degree of adoption Draper hopes for might materialize soon.
SWIFT disappears in five years?
If Draper's prediction pans out, it could cause a domino effect, validating Michael Miebach's forecast that SWIFT, the global payments system, would disappear in five years. The Mastercard CEO forecasted the shocking development at the World Economic Forum in Davos last week.
Daniela Kirova
Daniela is a writer at Bankless Times, covering the latest news on the cryptocurrency market and blockchain industry. She has over 15 years of experience as a writer, having ghostwritten for several online publications in the financial sector.