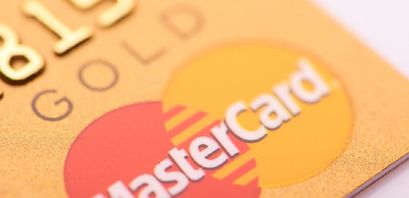 Consensus 2022: Edge Unveils Bitcoin's First Confidential Mastercard

Daniela Kirova
Last updated 23rd Sep 2022
The Edge Mastercard is a first-of-a-kind card that can be funded with Bitcoin and other digital currencies
Anyone with the Edge app can instantly use their Bitcoin at any Mastercard-accepting merchant, no fees charged
The Edge Mastercard and app enable crypto holders to directly spend Bitcoin at more than 10 million US merchants - without compromising their identity or personal info.
Edge, the leading self-custody exchange, today announced the launch of the Edge Mastercard at Consensus 2022 in Austin, Texas.
The Edge Mastercard is a first-of-a-kind card that can be funded with Bitcoin and other digital currencies and uses the Mastercard® open-loop merchant network to enable spending at more than 10 million merchants in the US.
Bitcoin, Bitcoin Cash, Dogecoin, and more available
Edge lets users fund the Edge Mastercard with Bitcoin (BTC), Bitcoin Cash (BCH), Dogecoin (DOGE), Litecoin (LTC), and Dash (DASH) directly from the Edge app, enabling users to spend instantly. Simply register the card inside the Edge app – no personal information is required.
Filling a key void in the card payment space
The Edge Mastercard fills a key void within the Bitcoin card payments space. There is currently no way to spend Bitcoin without first selling assets through an off-ramp and waiting days for a deposit to hit users' bank accounts, or via a centralized digital asset exchange like Coinbase.
These other options require holders to complete Know-Your-Customer (KYC) procedures, incur costs, and wait for funds to be available at their bank.
Now, anyone with the Edge app can instantly use their Bitcoin at any Mastercard®-accepting merchant, without being charged any fees; and they can spend the equivalent of up to $1,000 per day. The initial roll-out is available for use at US merchants only.
Paul Puey, co-founder of Edge said:
Without compromising any personal info, and without the usual fees or delays to top up their card, the Edge Mastercard is a true breakthrough for using crypto for day-to-day payments. Bitcoin, BitcoinCash, Dash, Doge and Litecoin users will finally be able to spend their currencies at Mastercard®-accepting merchants in the US!
How is the card unique?
Confidentiality is a key differentiator for Edge and is at the core of the company's values. The card does not mandate users to share any personal data to create a card or spend money. It guarantees full confidentiality when creating, funding, and using the card to carry out transactions.
What's more, all requirements for regulations, issuers, card associations, and laws are fulfilled. Another advantage of Edge Mastercard is zero fees. Basically, Edge users sell their BTC to the card when adding funds in the app while merchants receive funds in USD.
Edge uses official spot exchange rates provided by platforms such as Coinmarketcap, the industry's leading price-tracking website for digital assets, with no margin taken on exchange rates.
Instant transfers
Transferring digital assets from the app to the card for spending is instant, so there is no need to "pre-fund" the Edge Mastercard. Whenever you want to spend digital assets, simply open the Edge app and fund the Edge Mastercard with the exact amount of the purchase.
The balance instantly updates, allowing users to spend coins right away without having to wait for on-chain confirmations or bank transfer delays.
How does it work?
Powered by Ionia, a next-gen fintech and savings platform, the Edge Mastercard is easy to use and connects with Apple Pay, Samsung Pay, and Google Pay wallets for simple NFC payments at supporting merchants.
The virtual card can also be used for online and e-commerce payments by copy-pasting the card details into the merchant checkout page.
If a shipping or billing address is needed, users can simply enter any name and address, as there is no address associated with the card. While any US-based address will work, the billing and shipping addresses should match, otherwise, the merchant may decline the payment.
Users can also order a physical card for a low one-time charge to cover the cost of printing, encoding, and shipping the card.
Daniela Kirova
Daniela is a writer at Bankless Times, covering the latest news on the cryptocurrency market and blockchain industry. She has over 15 years of experience as a writer, having ghostwritten for several online publications in the financial sector.