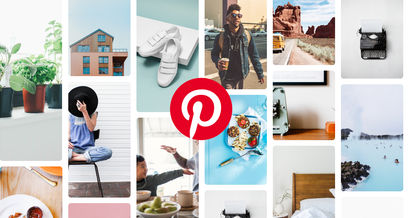 Pinterest's market share outgrows that of Twitter and Instagram in the US

Elizabeth Kerr
Last updated 15th Dec 2022
Pinterest is the second-largest social network by visits in the USA.
Most Pinterest visitors are females, using the platform for social window shopping.
There are several popular social media websites used globally. Facebook, Twitter, Instagram, and Pinterest are among the most popular platforms worldwide. According to BanklessTimes.com's analysis, the Pinterest market has outgrown Twitter and Instagram in the US. Pinterest, the image sharing social network, enjoys 9.95% of the market, while Twitter and Instagram take up 8.62% and 6.36%, respectively.
Social media is an integral part of American society, where its penetration is the highest globally. In 2020, more than 223 million Americans were already using social media to share photos, like, and engage with content from others. Today, over 70% of the US community has a social media account.
Commenting on the data, BanklessTimes' Jonathan Merry said. "Pinterest has shown significant potential. Most Americans visited the picture-sharing social network ranking second only to Facebook." He added, "By redirecting users to relevant sites where they can find more details of the pictures, it reduces the hustle of finding products. That might be the reason for its growth."
Pinterest has grown to become the second-largest traffic driver after Facebook. The social network site has been steadily moving through the ranks. Last year, it first jumped to the fourth position before dislodging Twitter and Instagram.
Pinterest fast pace growth
This expansion occurred despite Pinterest having had an invitation-only registration procedure before. But it scrapped that registration policy following the August 2012 launch of its Android app. During the following months, users grew from 49M in February 2013 to 70M in July 2013.
Compared to other social media platforms, Pinterest has a relatively large female user base (70 percent of the total). It also has a greater conversion rate and a shopper-friendly interface. These features make it the go-to tool for marketers targeting women.
Other social media platforms
Contrary to popular belief, alternative social media sites are gaining ground in the USA. The most notable groups to embrace diversity are teenagers and young adults. Instagram, for instance, has seen a massive increase in its user base in the last few years owing to adoption by these groups. Analysts project that 1.35B people will be using the platform by 2023, up from the 1.04B users in 2020.
While Meta's Facebook has unrivaled usage, competitor platforms are rising steadily. A growing number of people are turning to alternative social media networks. For example, the pandemic made TikTok a vital player in the short-form video market. Twitter and Twitch all saw an uptick in user activity.

Elizabeth Kerr
Elizabeth is a financial content specialist from Manchester. Her specialities include cryptocurrency, data analysis and financial regulation.