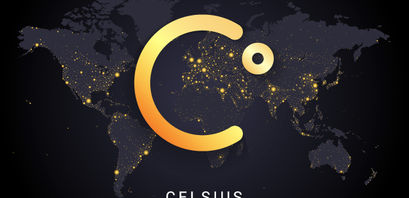 Celsius Network Price Prediction as CEL Makes a Comeback

Crispus Nyaga
Last updated 5th Aug 2022
Celsius Network price has made a spectacular comeback lately.
Its network remains under pressure as the crypto sell-off continues.
Celsius Network price has been one of the most active in the market this week. The CEL token is trading at $0.552, which is about 498% above the lowest level this week. It now has a market cap of over $100 million and is the 112th biggest cryptocurrency in the world.
Why is CEL rebounding?
Celsius Network is one of the biggest brands in the cryptocurrency industry. It is a platform that is relatively similar to Nexo.
Celsius offers its services to over 1.7 million people from around the world. For example, users can buy cryptocurrencies by following a few steps. At the same time, they can invest in cryptocurrencies and earn as high as 17% returns.
Celsius Network, like Nexo, also has a feature that lets people borrow money by depositing their cryptocurrency as collateral. And recently, it launched Celsius Pay, a platform that lets people pay for their products using crypto.
Learn more about how to buy Celsius.
Celsius has a feature known as Swap that simplifies how people swap digital tokens. For example, you can swap between Ethereum to Bitcoin without following the send, trade, and then transfer process.
At its peak, Celsius Network had over $10 billion in assets, making it one of the biggest companies in the industry. CEL is the nativ
Now. however, the ongoing crypto crash has led to major challenges in the industry. Earlier this week, the management suspended withdrawals, swap, and transfers between accounts. It attributed this to the ongoing crash of digital coins and the need to better honor future withdrawal obligations.
During the week, the company also said that it had hired restructuring experts as it figure out what next. The next stage could involve liquidation, which will see many investors lose money. On Thursday, WSJ reported that its investors will not provide more funds to bail out the company.
Celsius Network price prediction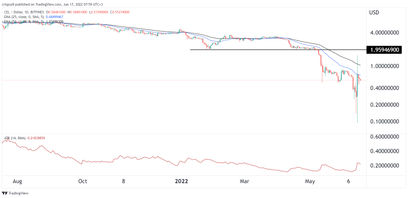 CEL price collapsed to a low of $0.95 earlier this week as news about its challenges emerged. The coin is now trading at $0.5497, which is sharply higher than its lowest point this week. It remains below the 25-day and 50-day moving averages and the important resistance level at $1.9594 while the Average True Range (ATR) has pointed upwards.
Therefore, the outlook for CEL price is still bearish. The next key support level to watch will be at $0.3215.

Crispus Nyaga
Crispus is a financial analyst with over 9 years in the industry. He covers cryptocurrencies, forex, equities, and commodities for some of the leading brands. He is also a passionate trader who operates his family account. Crispus lives in Nairobi with his wife and son.