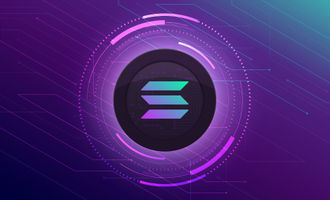 $120m USDC Blocked on Solend, Protocol Calls Flash Vote

Daniela Kirova
Last updated 24th Jun 2022
A whale worth $100m+ is facing a potentially disastrous on-chain liquidation
The whale deposited 95% of Solend's whole SOL pool and has 88% of all USDC
A flash vote for Solana DeFi protocol Solend will take place because normal users can't withdraw USDC from it according to a blog post by one of the protocol's founders, cited by CoinDesk.
Whale on Solend facing disastrous liquidation
The voters will decide whether to invalidate yesterday's plan regarding "emergency powers" to take control of the biggest account on the platform: a whale worth more than $100 million that's facing a potentially disastrous on-chain liquidation.
Members of the Solend ecosystem have a few hours to vote. Solend is a crypto borrowing and lending service for SOL, USDC, and other tokens.
What would a yes vote lead to?
· Extending voting periods to one day
· Invalidating the first vote
· Finding a less drastic solution to the whale issue
Rooter, a pseudonymous cofounder of Solend, wrote:
We recognize that a voting time of 1 day is still short, but we need to act swiftly to address the systemic risk and fact that normal users can't withdraw USDC. $120 million worth of USDC is stuck in the protocol…we ask our community to be active in governance in the next few days. Voting time will be revisited in a future proposal.
Whale deposited almost entire SOL pool
The whale at the core of the crisis deposited 95% of Solend's whole SOL pool and has 88% of all of the borrowed USDC. With Solana's plummeting price, Solend's biggest single user was a hair's breadth away from a huge margin call.
Multimillion liquidation risk
Solana was trading for $32 at the time of writing. If it drops to $22, a fifth of the whale's collateral will be liquidated automatically.
This huge liquidation might block Solana's network or flood Solana DEXs with excessive sell pressure at the very least. The members voted to take control of the whale wallet and carry out its liquidation more seamlessly via OTC.
The backlash
This provoked massive backlash on Crypto Twitter. Experts even claimed it was illegal. An Ethereum-based competing lender called it "an indictment of DeFi on Solana."
This compelled the protocol to return to the drawing board. The whale wallet remains unresponsive, but at least SOL's price has recovered, giving much-needed leeway.
The new vote requires a 1% quorum, which is hard to achieve considering VCs and other whales are hesitant to tip the scales.
Daniela Kirova
Daniela is a writer at Bankless Times, covering the latest news on the cryptocurrency market and blockchain industry. She has over 15 years of experience as a writer, having ghostwritten for several online publications in the financial sector.