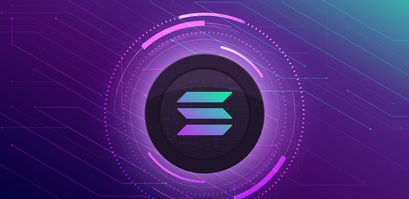 Solana Price Prediction: On the Cusp of a Bullish Breakout

Crispus Nyaga
Last updated 11th Aug 2022
Solana price has been in a strong bullish trend.
Solend users voted to liquidate a large whale holding.
Solana price is in the green for the four straight day as cryptocurrency prices stage a cautious recovery. SOL is trading at $35.93, which is higher than last week's low of $26.20. Its market cap has moved to about $11 billion, making it the 9th biggest cryptocurrency in the world.
Solend emergency vote prompts questions
Solana is a large blockchain project that has attracted some of the biggest developers in the industry. It has been used to build Brave, the popular browser that has over 50 million monthly active users.
It was also used to build StepN, the popular move-to-earn, and non-fungible token (NFT) platform. Other popular platforms built in Solana are Serum, Metaplex, and Audius.
Solana price is rising as investors react to a recent vote by members of Solend to a takeover of the platform's biggest account. The unordinary vote happened after members continued to worry about its extremely large margin position.
Therefore, the vote will now grand Solend Labs the discretion to liquidate vulnerable assets worth about $20 million. If they choose to, they will use over-the-counter trades instead of a decentralized exchange.
Learn more about how to buy cryptocurrencies.
The vote happened at an important time for cryptocurrencies. Celsius, one of the biggest blockchain companies, is now facing an existential crisis. Just last month, Terra's ecosystem disappeared within a few days. Three Arrows Capital, a leading crypto hedge fund, is also expected to go out of business.
According to Solend, the whale had about 5.7 million worth of SOL on Solend. They then borrowed over $108 million worth of stablecoins. That was an unprecedented amount that could have major implications for the platform. They noted:
"If SOL drops to $22.30, the whale's account becomes liquidatable for up to 20% of their borrows (~$21M). It'd be difficult for the market to absorb such an impact since liquidators generally market sell on DEXes."
Solana price prediction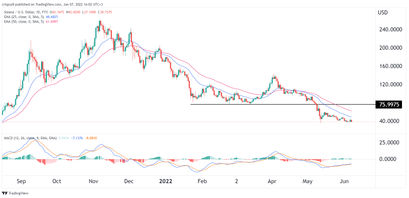 The hourly chart shows that the SOL price has been in a bullish trend in the past few days. The coin rose to a high of $36.90, which was the highest point since June 11th. Solana has moved above the 25-day and 50-day moving averages while the MACD has moved slightly above the neutral level. It is also above the ascending trendline shown in red.
Therefore, the Solana price will likely keep rising as bulls target the key resistance level at $40. A move below the support at $30 will invalidate the bullish view.

Crispus Nyaga
Crispus is a financial analyst with over 9 years in the industry. He covers cryptocurrencies, forex, equities, and commodities for some of the leading brands. He is also a passionate trader who operates his family account. Crispus lives in Nairobi with his wife and son.