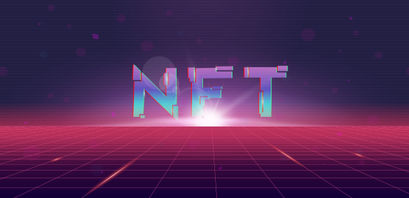 MetaJuice Announces NFT Marketplace in IMVU Metaverse

Daniela Kirova
Last updated 11th Aug 2022
MetaJuice has collaborated with IMVU creators for its inaugural collection of wearable in-world apparel NFTs
IMVU users will have ownership of purchased NFTs on the marketplace, allowing them to collect, display and resell items
MetaJuice, the company unlocking the metaverse by building blockchain-driven economies, announced the pending launch of an NFT marketplace in the IMVU metaverse - home to more than one million daily active users, Bankless Times learned from a press release.
MetaJuice has collaborated with IMVU creators for its inaugural collection of wearable in-world apparel NFTs, harnessing the power of the existing IMVU community. To purchase NFTs, eligible users can use VCOIN or, soon, its sister token VCORE, which will soon be available outside the US and Canada.
Wear and show off NFTs immediately
Unique to this launch, the first phase of which is expected this fall, will be the ability for IMVU users to immediately wear and showcase their NFTs in the metaverse. When wearing an NFT in a room or experience, users can have a special "badge" and name color in the room and in the chat.
Other users will be able to see that and click on the avatar and find the information and metadata about the NFT that is making them appear special.
Collect, display, and resell
In addition, IMVU users will have ownership of purchased NFTs on the marketplace, allowing them to collect, display and resell items. For the first time, the new marketplace will enable reselling, gifting, and inventory management on the IMVU platform.
And in partnership with Immutable X, all NFTs created and traded on the IMVU platform will incur zero gas fees, enabling seamless transactions at launch.
Daren Tsui, CEO of Together Labs, the parent company of IMVU, commented:
The NFT marketplace will unlock new functionality our users are excited about, providing our 200,000 creators with even more ways to earn. Introducing scarcity, proof of ownership, and ancillary benefits to virtual goods will supercharge the IMVU economy.
IMVU boasts over 21.4m unit sales per month
This immense effort builds upon IMVU's thriving economy with more than 21.4 million unit sales per month and a marketplace that has more than 50 million virtual goods. The NFTs will be directly integrated into the existing shop, making it seamless for users to find and purchase them.
IMVU will launch with virtual clothing and accessories, with more to come in the future. Also coming soon, more than 200,000 active IMVU creators will be able to easily create, sell and buy NFTS directly within the current IMVU Studio creator tools.
Users who purchase NFTs can choose to update their avatar to indicate that they are NFT owners, whether they are wearing an NFT item or not.
Daniela Kirova
Daniela is a writer at Bankless Times, covering the latest news on the cryptocurrency market and blockchain industry. She has over 15 years of experience as a writer, having ghostwritten for several online publications in the financial sector.