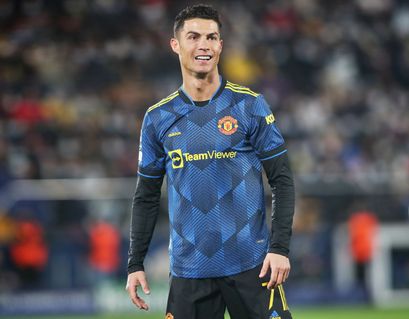 Football Legend Ronaldo To Release NFTs on Binance

Murtuza Merchant
Last updated 31st Jan 2023
Ronaldo to release his NFTs on Binance platform
First series of NFTs to be out later this year
This is just the beginning: Ronaldo
Football legend Christiano Ronaldo and cryptocurrency exchange Binance have signed an exclusive multi-year deal, in which, the superstar will release a series of NFTs on Binance.
In the announcement, Binance stated that a series of NFTs of Ronaldo will be released and sold on the Binance NFT platform.
The first collection will be out later this year, as per the announcement.
It is all about fans and community. Ronaldo will release NFT collections exclusively on Binance NFT and build a Web3 community with Binance. He has amassed one of the world's most dedicated fan bases through his authenticity, talent and charity work. Bringing Web3 to sports. Or is it the other way round?

Changpeng Zhao, the CEO and founder of Binance
Speaking about the collaboration, Ronaldo said he was "delighted" to announce his partnership with Binance and that together they were going to "change the NFT game and take football to the next level."
"And this is just the beginning," Ronaldo said.
The football star was in March this year awarded crypto tokens for his achievements. He was awarded the JUV token, the official fan token of Juventus F.C., for every senior career goal that he scored.
Despite bearish sentiments in the crypto markets, Zhao has maintained positivity and has stated that his company is in strong financial shape. Binance has announced that it is looking to fill in 2000 job vacancies and hire bright talent amid industry-wide layoffs.

Murtuza Merchant
Murtuza Merchant is a senior journalist, having been associated with various publications for over a decade. An avid follower of blockchain tech and cryptocurrencies, he is part of a crypto advisory firm that advises corporates – startups and established firms on media strategies.