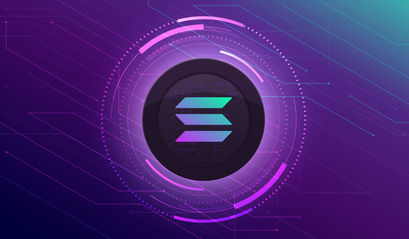 Solana Mobile Introduces Web3 Mobile Phone

Daniela Kirova
Last updated 11th Aug 2022
Saga was introduced at an event in New York today alongside Solana Mobile Stack
OSOM, a notable Android developer, designed and manufactured Saga
Solana Labs subsidiary Solana Mobile has introduced Saga, a flagship Android mobile phone with unique features and functionality closely integrated with the Solana blockchain, Bankless Times learned from a press release.
With Saga, managing digital assets like NFTs and tokens and transacting in Web3 is easy and secure.
Rich, unique experiences for Solana wallets and apps
The new product was introduced at an event in New York today alongside Solana Mobile Stack, an Android framework enabling developers to create rich mobile experiences for Solana apps and wallets as well as a "secure element" to manage private keys.
Solana is widely regarded as the fastest blockchain in the world. Its cofounder Anatoly Yakovenko said:
Almost 7 billion people use smartphones around the world and more than 100 million people hold digital assets. Saga sets a new standard for the web3 experience on mobile.
Raj Gokal, another cofounder of Solana, added:
We chose the Saga name because the story of crypto is still being written. This is the next chapter of this narrative and we believe opening up crypto to mobile will lead to greater adoption, better understanding, and more opportunities.
OSOM, a notable Android developer with in-depth experience in building hardware for Intel, Apple, and Google, designed and manufactured Saga. OSOM CEO and cofounder Jason Keats said:
Saga starts from first principles to create a mobile experience for individuals, developers, and ecosystem participants that opens a new era of mobility. Building out an ecosystem that looks to the future without being burdened by past legacy ecosystems is hugely exciting for us.
Saga parameters
Saga features 12 GB RAM, 6.67" OLED display, 512 GB storage, and a cutting-edge, one-of-a-kind Snapdragon® 8+ Gen 1 Mobile Platform. Its security features will make the Solana Mobile Stack Seed Vault possible.
This keeps seed phrases and private keys separate from the app layer with the addition of a secure element integrated in the device. However, they can still interact with apps running in a mobile browser or on the device.
Pre-orders for Saga start now
You can pre-order Saga beginning today, while the Solana Mobile Stack SDK is available to developers now. Delivery of Saga will start at the beginning of next year. The final cost of Saga is expected to be $1,000, from which the $100 deposit required up front is fully refundable.
To test Saga and Solana Mobile Stack, the deposit will be a priority for developers. If you order Saga now, you might win the first ticket to influencing the direction of the SMS platform, a Saga NFT, and a Saga Pass.
Daniela Kirova
Daniela is a writer at Bankless Times, covering the latest news on the cryptocurrency market and blockchain industry. She has over 15 years of experience as a writer, having ghostwritten for several online publications in the financial sector.