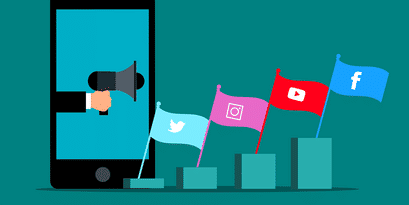 Argentina is the fastest-growing digital ad market in the world at 64%

Elizabeth Kerr
Argentina accounts for 64%, being the fastest digital growing ad market globally.
Digital ad spending is set to grow by 5.2% annually through 2027.
The Covid-19 pandemic resulted in people staying at home or working remotely, thus increasing online traffic. That spike in online traffic provided opportunities for companies to keep their target audience engaged through digital marketing initiatives. The adoption of those initiatives varied among countries, with some adopting them more aggressively.
BanklessTimes has presented data showing the global dominance of the digital ad market space. It concludes that Argentina has the fastest-growing market globally. The nation's 64% growth rate in the area keeps with the projection that Latin America will dominate the space past 2025. Analysts project that the state's digital ad spending will be about $356.7M by the end of 2022.
BanklessTimes' CEO says,
The ranking comes as no surprise to those who have been following the trends in Argentina's entertainment and media industries over the past few years. As we've seen in other countries, internet access is by far the largest segment in Argentinian entertainment and media. There are over 35 million internet users in Argentina alone—and it's only getting bigger.

Jonathan Merry
The global digital advertising market had total revenues of $468.0B in 2021, representing a compound annual growth rate (CAGR) of 14% between 2016 and 2021. The mobile segment was the market's most lucrative in 2021, with total revenues of $331.2B, equivalent to 70.8% of the market's overall value.
Global Digital Advertising Market: Countries and Regions
Ad spending in the Digital Advertising market is projected to reach $249B in 2022. Colombia and Peru are among the other noteworthy growing digital ad markets, with a growth rate y-o-y of 44% and 36%, respectively, in 2022. Chile was fourth with an annual growth rate of 35%.
Brazil(34%), Mexico(29%), and India(24.2%) took the fifth, sixth, and seventh positions, while the United States was in the eighth position with a 17.8% growth rate. France and Germany took 9th and 10th positions holding a growth rate of 17.5% and 17%, respectively.
What's driving the growth here?
This growth is driven by factors such as the huge penetration of connected devices, a highly developed digital ecosystem backed by large media companies and ICT services providers, and a robust focus on digital media campaigns among businesses in developed countries.
The global digital advertising market is segmented based on regional analysis into six major regions. These include North America, Latin America, Europe, Asia Pacific, the Middle East, and Africa. North America held the largest market share for years in terms of revenue.
The market growth in North America is expected to be fueled by rapidly growing investments in digital advertising, especially online ads. In addition, North America is well-versed and advanced in terms of smartphones and online operation, providing marketers with numerous opportunities.
Global Advertising Market: Forecast 2022-2027
The global advertising market reached a value of $590.3B in 2021. The analyst expects the market to reach $792.7B by 2027, exhibiting a CAGR of 5.2% during 2022-2027. That huge potential is what is motivating nations to invest in that space.
A comprehensive analysis of the fastest-growing Digital Advertising Market provides insights that help stakeholders identify opportunities and challenges. It also helps them understand where to focus their resources to take advantage of future trends.
Argentina's online advertising market has grown exponentially over the last decade but still faces several challenges, such as low smartphone penetration rates and poor internet speed.

Elizabeth Kerr
Elizabeth is a financial content specialist from Manchester. Her specialities include cryptocurrency, data analysis and financial regulation.