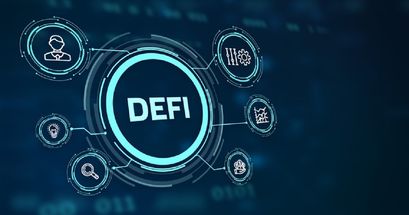 Voyager Digital Issues Notice of Default to Three Arrows Capital

Murtuza Merchant
Last updated 31st Jan 2023
Voyager Digital issues notice of default to 3AC
The company hired Moelis and Company as financial advisors
Crypto brokerage Voyager Digital has served a notice of default to Three Arrows Capital (3AC), for failure to repay a loan worth $650 million.
The crypto app, which up to 12% returns, said 3AC owes it 15,250 BTC (valued at around $325m) and $350m USDC.
It further said the platform continues to operate and fulfill customer orders and withdrawals.
As of June 24, 2022, Voyager had approximately $137m cash and owned crypto assets on hand.
It further said that it has accessed $75m of the credit line agreed with Alameda Research this month and may make further use as needed.
The non-binding term sheet with Alameda Research was signed for a revolving line of credit providing access to further capital, in consideration of current market conditions, with the proceeds to be used to safeguard customer assets in light of current market volatility and only if such use is needed.
The first part is a cash/USDC-based credit facility of $200m, while the second is for 15,000 in Bitcoin (BTC).
We are working diligently and expeditiously to strengthen our balance sheet and pursuing options so we can continue to meet customer liquidity demands.

Stephen Ehrlich, Chief Executive Officer of Voyager
As part of this process, the company has engaged Moelis and Company as financial advisors.
3AC had, earlier this month, liquidated its positions after it failed to meet margin calls. Founded by Su Zhu and Kyle Davies, the fund faces significant losses following the collapse of Terra blockchain and its native token Luna.

Murtuza Merchant
Murtuza Merchant is a senior journalist, having been associated with various publications for over a decade. An avid follower of blockchain tech and cryptocurrencies, he is part of a crypto advisory firm that advises corporates – startups and established firms on media strategies.