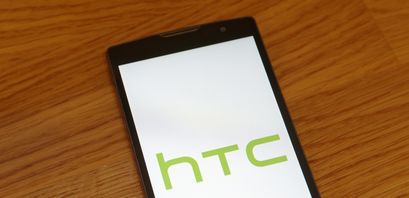 HTC's metaverse-compatible smartphone features a crypto and NFT wallet

Jinia Shawdagor
Last updated 11th Aug 2022
HTC Desire 22 Pro is compatible with the company's metaverse platform, VIVERSE.
HTC's Shen Ye says the smartphone is the perfect partner for the VIVE Flow VR headset.
The smartphone features a wallet that supports assets on Polygon and Ethereum.
Taiwanese consumer electronics company HTC has announced the launch of its first metaverse-compatible smartphone. The HTC Desire 22 Pro is compatible with HTC's VIVERSE ecosystem.
Reportedly, the mid-range smartphone features applications that let users access and manage metaverse content. HTC Desire 22 Pro features HDCP 2.2 connectivity for seamless pairing with HTC's VIVE Flow virtual reality headset.
The Vive Manager app will let users effortlessly set up and manage the VIVE Flow headset. Additionally, the VIVERSE app will allow users to create their own virtual space and purchase NFTs on a digital marketplace.
In a statement, HTC's Global Head of Product, Shen Ye, said the smartphone is the perfect partner for the VIVE Flow. According to him, users can enjoy benefits ranging from meeting colleagues in VR to immersive cinema experiences regardless of their location.
Other notable features include a 6.6-inch Gorilla Glass display, a Qualcomm Snapdragon 695 5G chipset, a 4,320 mAh battery, Qi wireless charging capabilities, 8GB of RAM, and 128GB of storage.
The smartphone will start shipping in Taiwan on July 1.
Stiff competition in order
Like other HTC smartphones with crypto functionalities, the HTC Desire 22 Pro boasts a crypto wallet that supports digital assets that run on Ethereum and Polygon.
However, the crypto feature is not a big selling point, seeing as Samsung offers Samsung Blockchain Keystore and Wallet, which helps users keep their digital assets safe. Raising the bar even higher, blockchain firm Solana Labs announced the launch of Saga, an Android smartphone purpose-built for crypto.
This means the HTC Desire 22 Pro's largest selling feature is metaverse compatibility. However, it remains to see whether the feature will stand the test of time, especially as Apple inches closer to launching its AR/VR headset in 2023.
Jinia Shawdagor
Jinia is a fintech writer based in Sweden. With years of experience, she has written about cryptocurrency and blockchain for renowned publications such as Cointelegraph, Bitcoinist, Invezz, etc. She loves gardening, traveling, and extracting joy and happiness from the little things in life.