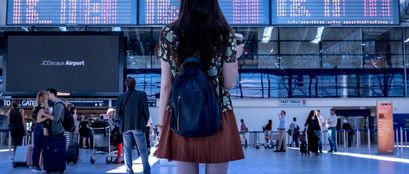 UAE to Attract 4,000+ High Networth Russians Fleeing Their Country in 2022

Elizabeth Kerr
The Russia-Ukraine crisis is forcing some Russian millionaires to seek other abodes.
Their continued stay in Russia has become untenable due to the sanctions the nation faces for its incursion into Ukraine.
The Russian millionaires have found refuge in the UAE that hasn't toughened its position against Russia and its citizens.
The United Arab Emirates (UAE) could be the biggest beneficiary of the Russia-Ukraine war. That's according to a BanklessTimes analysis. The site reckons the UAE will attract up to 4,000 high net worth Russians fleeing their country. That figure is the highest that any country will attract this year.
The group seeks a safe harbor for their wealth after it became untenable to continue operating from Russia. BanklessTimes's CEO Jonathan Merry had this to say following the development:
"Russian capital is fleeing the ravaging sanctions that Moscow continues to attract for attacking Ukraine. Some global capitals have also ramped up pressure on them by either seizing their property or making it untenable to continue their businesses there. But the UAE hasn't imposed restrictions against Russia or its citizens. Besides, it offers a favorable business and social environment for the emigrating tycoons."
Why Is the UAE So Popular Among Emigrants?
The UAE's golden visa program has been a key motivator for the migrating Russians. Introduced in 2019, it offers 10-year-long residence visas to foreign investors and exceptional talent. The intention is to help them form deep and long-term relationships with the country. Its adoption enabled the UAE to jump from sixty-fourth to fifteenth in the Henley Passport Index rankings.
It focuses on attracting tourism and investments through special visa waivers. In addition, the program has enabled the UAE to appeal to talent, wealth, and capital by adopting agile immigration policies. These include embracing an investment-friendly tax regime that has propped the region as a wealth hub.
Moreover, the Emirates offers a healthcare system that matches any in the Western world. It has some of the lowest crime rates globally and an advanced educational system.
Who Are the Winners and Losers in This Season's Migration?
Besides the UAE, Australia will also reap big from capital migration this year. Until 2019, it had been the preferred destination for migrating high net worth individuals (HNWI). It will gain about 2,500 HNWI this year due to the high standards of living it affords immigrants. Again, it's stable, guarantees economic freedom, and provides globally competitive healthcare and education systems.
On the flip side, Russia is this season's biggest loser. The country will see some 15,000 millionaires ditch it for more favorable destinations. As stated, their major motivation is the avoidance of the global sanctions directed at Moscow. China will lose some 10,000 HNWIs, the same as India, which will bid farewell to 8,000 of them.
Why Should Nations Care About Migrating Millionaires?
Despite constituting a small percentage of a nation's population, HNWIs are crucial to its development. This is because they own significant factors of production and play an active role in the thriving of local economies. Consequently, their exit indicates their lack of confidence in a particular economy.
Significant exits are therefore detrimental to those economies. That's because capital flight leads to colossal losses of human capital. Additionally, nations lose out on the taxes these individuals would normally have paid on their earnings or wealth. But for the receiving nation, they're a boon; they bring all the benefits their countries of origin lost out on.

Elizabeth Kerr
Elizabeth is a financial content specialist from Manchester. Her specialities include cryptocurrency, data analysis and financial regulation.