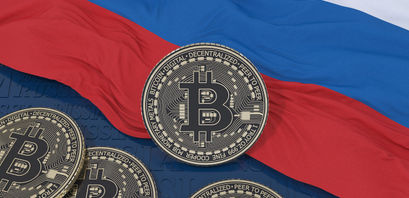 Russian lawmakers vote to exempt digital asset issuers from VAT

Jinia Shawdagor
Last updated 11th Aug 2022
Members of the State Duma approved the new legislation on June 28.
The proposed legislation also seeks to minimize the rate for crypto income tax to 13%.
The next stop for the draft law is Russia's upper house, where lawmakers will review it.
Russian lawmakers have approved a draft law that would exempt digital asset and crypto issuers from value-added tax (VAT), Reuters reported. Specifically, the bill got the approval of members of Russia's lower house of the parliament (State Duma) during the second and third readings on June 28.
The draft law also aims to offer the VAT break to information systems operators involved in issuing digital assets. Moreover, the proposed legislation plans to introduce lower tax rates on income earned through the sale of cryptos.
At the moment, the tax rate for crypto income stands at 20%. This rate is the same as that of standard assets in the country. Under the proposed law, the tax rate would be 13% for Russian crypto companies and 15% for foreign firms.
The next stop for the proposed legislation is the Federation Council, Russia's upper house of the parliament. After reviewing the draft law, the Federation Council will present it to President Vladimir Putin for signing into law.
Russia continues searching for the best crypto approach
The approval of the draft law comes as western sanctions continue preventing Russia from accessing the global financial system. These sanctions have forced the country to have a change of heart about crypto.
In January, Russia's central bank called for a blanket ban on all crypto-related activities, including mining. The central bank claimed that the nascent asset threatens the country's financial system and environment.
Specifically, the central bank said,
Potential financial stability risks associated with cryptocurrencies are much higher for emerging markets, including in Russia.
However, as the impact of the western sanctions continues troubling the country, the central bank embraced a softer stance on crypto. At the end of May, the central bank's First Deputy Governor, Ksenia Yudaeva, said the authority is open to using cryptos for international payments.
Nonetheless, Yudaeva said the central bank still believes using cryptos within the Russian financial system would expose citizens and users to great risks.
Jinia Shawdagor
Jinia is a fintech writer based in Sweden. With years of experience, she has written about cryptocurrency and blockchain for renowned publications such as Cointelegraph, Bitcoinist, Invezz, etc. She loves gardening, traveling, and extracting joy and happiness from the little things in life.