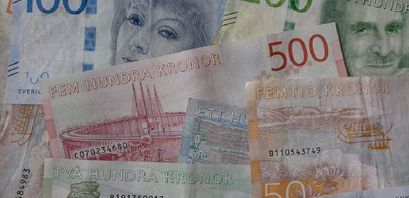 Swedish Bank Expert: CBDCs Won't be a Panacea for Cross-border Payments

Daniela Kirova
Last updated 5th Aug 2022
One possible problem will involve interoperability between the payment systems of different countries
BIS encouraged national banks worldwide to begin working on CBDCs
Central bank digital currencies (CBDC) aren't going to be a panacea for cross-border payments, said Cecilia Skingsley, first deputy governor of Swedish central bank Sveriges Riksbank, CoinDesk wrote.
One possible problem could involve interoperability between the payment systems of different countries, she said at an annual central bank forum organized by the European Central Bank (ECB), which took place in Sintra, Portugal yesterday.
Preparing for the digital future
In 2021, Visa announced it would introduce a platform that would allow interoperability between stablecoins, CBDCs, and other private digital assets pegged to the value of a precious metal or fiat money.
The Bank for International Settlements (BIS), a global central bank association, announced it would release a report on CBDC interoperability shortly. Skingsley was recently appointed head of innovation at BIS.
In September last year, BIS encouraged national banks worldwide to begin working on CBDCs because central banks had to keep up the pace and find a space in the digital future.
Later, BIS seemingly backtracked, warning stablecoins weren't a panacea for developing economies, again due to interoperability issues.
Great expectations
Expectations for CBDCs range from improving financial inclusion to streamlining cross-border payments. The idea is that CBDCs will help central banks compete with private ones, a fight the former are currently losing.
However, stakeholders have only begun to experiment into CBDCs and there are a lot of factors to take into account.
The degree of access governments will be willing to provide to their currencies is one aspect that could complicate interoperability. This includes where CBDCs will be accepted and how much people would be allowed to hold. Skingsley said:
I think there will also be different choices and different levels of [barriers] that countries would like to choose. So there won't be one access model [that would] work for everybody.
Record low cash usage in Sweden
Sweden is working on the e-krona, its own CBDC, to protect the central bank's authority over private banks. Just 10% of the Swedish population paid using cash in 2020, down from 40% a decade earlier.
Skingsley reported at the ECB forum that Sveriges Riksbank had predicted the demand for the e-krona would be around a tenth of the country's GDP. In 2019, 1% of GDP was comprised by cash in circulation in Sweden.
The bank expert added:
Providing as open infrastructures as possible could possibly help promote competition in the payment markets, not only domestically, but also across borders and put a bit of pressure on private solutions.
Daniela Kirova
Daniela is a writer at Bankless Times, covering the latest news on the cryptocurrency market and blockchain industry. She has over 15 years of experience as a writer, having ghostwritten for several online publications in the financial sector.