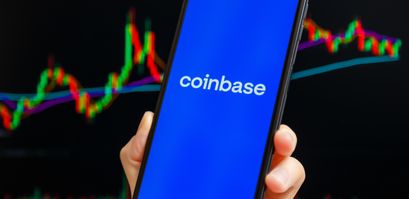 Coinbase revives Europe expansion plan amid intensifying bear market

Jinia Shawdagor
Last updated 5th Aug 2022
Coinbase plans to widen its user base and revenue through its expansion into Europe.
Coinbase has already started registering in Italy, Spain, France, and the Netherlands.
The exchange is currently registered in the UK, Ireland, and Germany.
Coinbase, the largest crypto exchange in the US, has renewed its global expansion plans. Bloomberg reported yesterday, June 29, noting that Coinbase seeks to expand its user base and revenue by tapping foreign markets. This move comes after the company first ventured into Europe during the 2015-2016 bear market.
According to Nana Murugesan, Coinbase's vice president of business development and international, the exchange has already started the registration process in Italy, Spain, France, and the Netherlands.
Murugesan added that the company is registered in the UK, Ireland, and Germany. Moreover, Coinbase hired its first employee in Switzerland, according to him.
The Coinbase executive continued,
In all these markets our intention is to have retail and institutional products. It's almost like an existential priority for us to make sure that we are able to realize our mission by accelerating our expansion efforts.
Murugesan further noted that Coinbase is eyeing acquisitions that will aid its expansion plans, especially now that the valuations across the crypto sector have plunged.
Coinbase aims to grow its international operations to become its primary business through these efforts. However, Murugesan claims the exchange does not have a defined time window in which it seeks to achieve this feat because the journey ahead depends on multiple factors.
Expanding at the expense of employees
This news comes after Coinbase shattered the hopes of hundreds of would-be employees after walking back on its promise to hire them. According to a February blog post, the company sought to hire 2,000 employees across product, engineering, and design this year.
Notably, the company had already offered 1,200 people these jobs before taking them away right before they could start. The company cited the crypto market downturn as the reason for retracting the jobs.
Soon afterward, Coinbase laid off 18% of its workforce, approximately 1,100 full-time employees. Coinbase CEO Brian Armstrong pointed to a possible recession that could trigger another crypto winter. He also said the company grew too fast during the 2021 bull run and that it needs to manage its burn rate and increase efficiency.
Armstrong's fears of a crypto winter seem valid because most cryptocurrencies have plunged to their lowest levels in more than a year. At the time of writing, Bitcoin (BTC) is changing hands at $19,009.74 after losing 5.40% in the day. The crypto market's capitalization stands at $852.54 billion, down from $2.19 trillion at the start of the year.
The poor performance of the crypto market has had a devastating impact on Coinbase's stock (COIN), which is currently trading at $49.75. This price represents an 80.18% drop year-to-date.
Jinia Shawdagor
Jinia is a fintech writer based in Sweden. With years of experience, she has written about cryptocurrency and blockchain for renowned publications such as Cointelegraph, Bitcoinist, Invezz, etc. She loves gardening, traveling, and extracting joy and happiness from the little things in life.