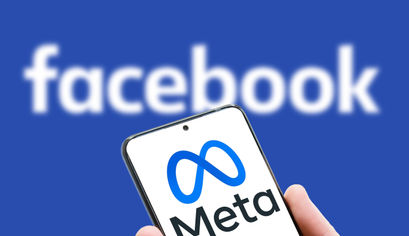 Meta rolls out NFT support on Facebook for select creators

Jinia Shawdagor
Meta has availed the digital collectible functionality to select US content creators.
This NFT feature will allow creators to cross-post between Facebook and Instagram.
Meta plans to help the NFT sector grow sustainably by buying renewable energy.
Meta, the parent company of social platforms Instagram, Whatsapp, and Facebook, has started testing non-fungible token (NFT) support in the latter. A Meta spokesperson told TechCrunch that the firm began a slow rollout that would allow a select number of US-based creators to post NFTs on Facebook. This launch comes after Meta added NFT support on Instagram.
According to the spokesperson, the chosen creators can access the NFT feature under a new tab on Facebook. All NFT art on Facebook will have a "digital collectibles" label like on Instagram.
This news comes a week after Meta CEO Mark Zuckerberg announced the firm would start testing NFT support on Facebook. At the time, Zuckerberg said this development would enable creators to cross-post between Facebook and Instagram.
The Meta spokesperson said the cross-post feature is not live but will arrive soon.
Meta Product Manager Navdeep Singh shared screenshots of the new feature on Twitter yesterday. According to the screenshots, the feature allows users to post NFTs on their timelines. Clicking on an NFT's avatar will show its details, including its collection and creator.
Designing the metaverse responsibly
Meta said it would not charge any fees for posting or sharing NFTs. Additionally, the company does not plan to offer the ability to turn NFT posts into ads for now.
Meta further noted that it is conversant with the sustainability concerns around digital collectibles. To this end, the company claims it is helping reduce the sector's carbon footprint by purchasing renewable energy.
Meta's NFT push is part of its mission to build an open metaverse. The company first announced its metaverse plans in October last year. Through these efforts, Meta aims to help people connect, find communities, and grow businesses.
Apart from NFTs, Meta launched Horizon Worlds, its metaverse platform. The platform allows creators to sell digital goods and experiences in the virtual world.
Jinia Shawdagor
Jinia is a fintech writer based in Sweden. With years of experience, she has written about cryptocurrency and blockchain for renowned publications such as Cointelegraph, Bitcoinist, Invezz, etc. She loves gardening, traveling, and extracting joy and happiness from the little things in life.