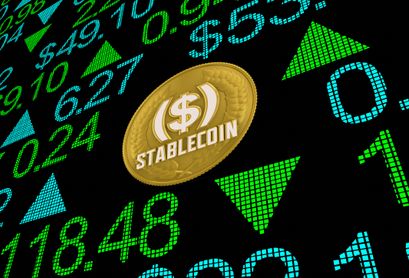 Argentinians Stock up on Stablecoins After Economy Minister Resigns

Daniela Kirova
Last updated 5th Aug 2022
The peso lost 15% against DAI and Tether stablecoins
Inflation in Argentina came to a whopping 60% y/y spike in May this year
In the midst of an economic crisis and after economy minister Martin Guzmán resigned on Saturday, Argentinians bought 2-3 times as many stablecoins as on a typical weekend, CoinDesk reported.
A number of leading crypto exchanges commented that users were looking for an inflation hedge. The local currency (peso, ARS) has seen its buying power plummet this year.
The peso lost 15% against DAI and Tether stablecoins
After Guzman resigned, ARS lost about 15% against the stablecoins Tether and DAI on a number of major local exchanges.
These stablecoins' value increased by ARS 35 in just two days (over the weekend). After a new minister of economy was appointed, Tether exchange rates on Argentine platforms rose even further.
Argentina-based crypto exchange Ripio CEO Sebastian Serrano commented:
Whenever there is one of these news stories in Argentina, because of the 24/7 nature of crypto, it is the first market where Argentina starts to look for a price for the US dollar. This drives volumes up.
Inflation in Argentina came to a whopping 60% y/y spike in May this year. The former minister's resignation is part of a long-running conflict between Alberto Fernandez and Cristina Fernández de Kirchner, President resp. Vice President of the country, over its economic direction.
Insufficient foreign currency reserves
Argentina's central bank has almost depleted its foreign currency reserves. Among the repercussions of this are hindered imports.
On Sunday, crypto exchange Buenbit registered a 300% hike in trading from the same day in previous weeks.
Buenbit told local media that a lot of people had taken out loans in pesos with DAI as collateral. They also bought more DAI to protect themselves against further devaluation of the peso.
A number of local media sources reported on Sunday that the government might call a foreign exchange holiday to appease markets in the near future.
Spreads increased almost tenfold
Most exchanges in the country raised the spreads to 18% due to the lack of price references for the USD over the weekend. Typically, spreads between bid and ask prices are around 2%.
Yesterday, crypto education platform DefyEducation founder Pablo Sabbatella accounted for this development in the following tweet:
Exchanges added a giant spread so that people don't trade and they [the exchanges] hedge against tomorrow's opening price.
Daniela Kirova
Daniela is a writer at Bankless Times, covering the latest news on the cryptocurrency market and blockchain industry. She has over 15 years of experience as a writer, having ghostwritten for several online publications in the financial sector.