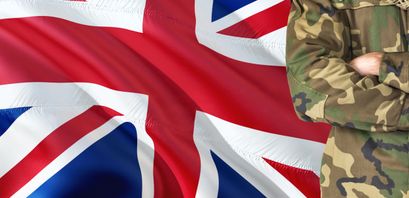 British Army's social media accounts breached by pro-crypto hackers

Jinia Shawdagor
Last updated 11th Aug 2022
The British Army's Twitter accounts were compromised with posts promoting NFTs.
The institution's YouTube channel was also breached and spammed with videos of Elon Musk's interviews.
The British Army's spokesperson says a probe into the matter has begun.
The social media accounts of the British Army were compromised on Sunday with the hackers posting about NFTs and Elon Musk videos. The army has confirmed the incident, saying that investigations are underway.
The bad actors changed the Twitter account's name to 'pssssd', and the profile pictures to that of a non-fungible tokens series called 'The Possessed.' The collection has responded by cautioning its users against the impersonators.
The same Twitter account's name was changed to that of another NFT collection called the 'Bapesclan'. The banner images were also changed to that of an NFT ape before the hackers began sharing tweets about NFT giveaway schemes.
Another change in the raid was the description of the Twitter account, which read '#1 metavesto clan on the ETH chain with multi-billion dollar experience. Powered by @Chaintchlabs'. The description later read, 'We all have a dark side. What will yours look like? AN NFT collection created by@tmw buildls.', according to an archive by WayBackMachine.
The British Army YouTube channel was also reportedly targeted by the hackers, where the name and the logo were changed to that of Ark Invest. The compromised channel was then spammed with interviews of Elon Musk touting cryptocurrencies, including posts titled 'Big News Ethereum & Bitcoin Will Explode in 2022! ARK Invest with Elon Musk.'
British Army opens investigations after regaining control of the accounts
A representative from the British Army has confirmed that their accounts were hacked, adding that the accounts have since been secured. The compromised platforms have resumed operations, and sources said investigations have started.
The army maintains that its security is taken 'extremely seriously'. It added that more details would be availed once the probe concludes. The British Conservative Member of Parliament, Tobias Ellwood, remarked that the issue was severe, calling for more information.
The incident comes amid an increase in similar security compromises involving cryptocurrencies. Malicious actors have previously hacked high-profile social media accounts to promote crypto scams. Elon Musk's Twitter account was compromised in 2020 in a similar event.
Jinia Shawdagor
Jinia is a fintech writer based in Sweden. With years of experience, she has written about cryptocurrency and blockchain for renowned publications such as Cointelegraph, Bitcoinist, Invezz, etc. She loves gardening, traveling, and extracting joy and happiness from the little things in life.