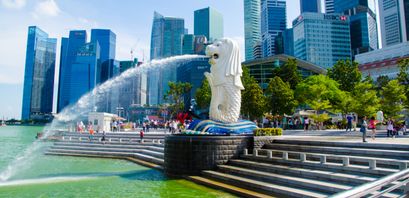 Crypto lender Vauld halts operations as bear market persists

Jinia Shawdagor
Last updated 5th Aug 2022
Vauld said it paused withdrawals, trading, and deposits due to financial challenges.
The company claims customers have withdrawn over $197.7 million since June 12.
Vauld has hired Kroll Pte as its financial advisor and two other legal advisors.
The crypto winter has claimed another victim. Earlier today, Singapore-based lending platform Vauld announced that it had suspended operations due to financial challenges. Specifically, the firm paused withdrawals, trading, and deposits. However, Vauld promised to make specific arrangements for some users to meet margin calls associated with collateralized loans.
According to the announcement, Vauld has seen withdrawals exceeding $197.7 million since June 12. To this end, the company decided to hire Kroll Pte Limited as its financial advisor. Also, Vauld said it hired Cyril Amarchand Mangaldas and Rajah & Tann Singapore LLP as its legal advisors in India and Singapore, respectively.
Vauld added that its management is fully committed to working with the company's financial and legal advisors to explore and analyze possible options. Among the options the company is exploring is restructuring. Vauld claims it is only exploring solutions that would best protect the interests of its stakeholders.
Per the announcement, Vauld is already holding talks with investors. Additionally, it plans to apply for a pause in a Singapore court. Through this pause, Vauld seeks to prevent involved companies from getting involved in any proceedings. Moreover, Vauld claims this suspension would offer it ample breathing space to handle the restructuring.
Keeping hopes of making a comeback alive
Trying to remain bullish despite its current difficulties, the company said,
We are confident that, with the advice of our financial and legal advisors, we will be able to reach a solution that will best protect the interests of Vauld's customers and stakeholders.
This news comes after Vauld came out on June 16 to notify users that it was liquid despite the current market downturn.
At the time, the company said,
Over the last few days, all withdrawals were processed as usual and this will continue to be the case in the future.
However, cracks started showing after the company laid off 30% of its workforce a few days later. Additionally, the company slashed compensation for executives by 50% and reduced its marketing expenses.
Vauld's decision to halt operations comes days after Singapore-based hedge fund Three Arrows Capital (3AC) became insolvent. Reportedly, a court in the British Virgin Islands ordered the company into liquidation after failing to repay creditors. Consequently, 3AC filed for bankruptcy in New York on July 2, hoping to protect its US-based assets amid the liquidation.
Jinia Shawdagor
Jinia is a fintech writer based in Sweden. With years of experience, she has written about cryptocurrency and blockchain for renowned publications such as Cointelegraph, Bitcoinist, Invezz, etc. She loves gardening, traveling, and extracting joy and happiness from the little things in life.