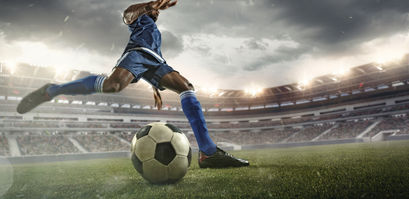 These Football Fan Tokens Have Declined Most in the Crypto Market Sell-Off

News Desk
Last updated 11th Aug 2022
The fan token of Italian football club Inter Milan saw the biggest fall in value over the first six months of the year, BanklessTimes.com can reveal.
The price of the crypto asset (traded as INTER) declined by 63.5% between January 1 and July 1, the most among the 10 biggest fan tokens by market capitalisation.
It was followed by Paris Saint-Germain (PSG), Juventus (JUV), Atletico Madrid (ATM) and Manchester City (CITY), all of which have more than halved in value – see infographic below.
The declines come amid a wider sell-off in crypto and equity markets, which has seen the likes of Bitcoin plunge by more than 50% this year, roughly in line with the drop in value of fan tokens.
"The price of football fan tokens is influenced by demand and, as their decline in value this year shows, the wider crypto market. This year, crypto prices have suffered as investors seek to avoid 'risky' assets amid talk of a global economic downturn and soaring inflation.

said Jonathan Merry, CEO of BanklessTimes.com
What are football fan tokens?
Football fan tokens are blockchain-based 'utility tokens' – so owners both gain a unique crypto asset, and get access to benefits like votes on low-stakes club decisions (such as 'goal of the month' and stadium music), gifts and event access.
They exploded onto the scene in 2021 as non-fungible tokens grew in popularity.
There are now dozens of them, touted as ways for fans to get closer to and support their club.
Fan token appeal
"While speculation – buying an asset with the hope of selling it at a higher price – is rife in the world of crypto, the point of a fan token is really supposed to be about gaining access to perks that club supporters will get enjoyment from, so fan token owners are likely to feel less stung by the fall in value than crypto owners in other areas of the market.

Jonathan Merry
At the same time, the fan token market is still in its relatively early days. It will be interesting to see how they develop and what new kinds of incentives clubs introduce to keep their supporters engaged with them and to draw new ones in.