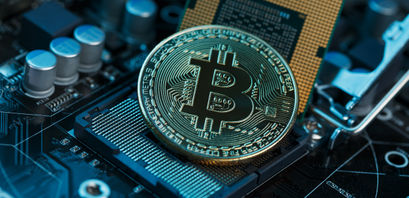 Bitcoin Miners in Texas Shut Down

Daniela Kirova
Last updated 11th Aug 2022
The heat wave will continue for some time, keeping mining equipment off
Bitcoin continues to lose value, miners were already struggling
Most industrial scale Bitcoin miners in the Lone Star state have terminated operations in preparation of a heat wave, which will probably push the state's power grid to near-breaking, the Seattle Times reported, citing Bloomberg.
Leading miners flocked to Texas
Miners such as Core Scientific, Argo Blockchain, and Riot Blockchain Inc. came to Texas because of the lax crypto mining regulations and low energy prices. These companies run millions of energy-intensive computers to earn rewards in Bitcoin and secure the Bitcoin blockchain. Texas became one of the biggest crypto mining locations by computing power worldwide.
Core Scientific CEO Mike Levitt said:
Currently, 100% of the machines located in Texas have been powered off to provide support for the grid. In troubled situations including the current Texas heat event, we have been curtailing power and will continue to curtail power as needed.
Lee Bratcher, president of Texas Blockchain Council, wrote in an email:
There are over 1,000 megawatts worth of Bitcoin mining load that turned off their machines to conserve energy for the grid. This represents nearly all industrial scale Bitcoin mining load in Texas and allows for over 1% of total grid capacity to be pushed back onto the grid for retail and commercial use.
Heat wave will keep machines off
The heat wave will continue for some time, keeping mining equipment off, and miners are expected to see a drop in profitability as a result. The heat and inflation contribute to soaring energy prices and exert additional pressure on the state's grid.
Mounting pressure on miners
Bitcoin continues to lose value, due to which miners are already struggling to raise capital and repay debt. Public mining companies' shares have lost about 75% in value in 2022.
ATH in energy use on Friday
On Friday, energy use hit an all-time peak with 78,206 megawatts, up from the previous record of 77,460 megawatts on July 5, Texas power operator Electric Reliability Council of Texas data show.
ERCOT has been cooperating with Bitcoin miners, who must turn off their mining machines when there is too much pressure on the grid.
ERCOT anticipates miners to raise electricity demand by up to six gigawatts by the middle of next year even though the state is likely to face further energy shortages in the future. This capacity can power all the households in Houston combined.
Daniela Kirova
Daniela is a writer at Bankless Times, covering the latest news on the cryptocurrency market and blockchain industry. She has over 15 years of experience as a writer, having ghostwritten for several online publications in the financial sector.