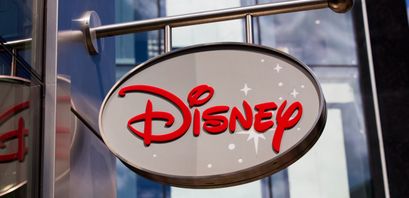 Polygon joins Disney's Accelerator program to create Web3 experiences

Jinia Shawdagor
Last updated 5th Aug 2022
Polygon is the only blockchain company that joined the Disney Accelerator program.
MATIC, Polygon's native token, surged over 14% following this news.
Disney also selected two NFT firms to join the accelerator program.
Ethereum sidechain scaling protocol Polygon is among the six companies to join the Disney Accelerator program. Walt Disney announced this news on July 13, noting that this year's program aims to support the growth of innovative companies associated with immersive experiences.
According to the announcement, Disney seeks to sponsor the development of technologies like Augmented Reality (AR), non-fungible tokens (NFTs), and Artificial Intelligence (AI). The program starts this week. Polygon and the five other participants will get guidance from Disney's senior leadership team and a dedicated executive mentor.
Ryan Wyatt, Polygon's CEO, commented,
The hits keep on comin'! @0xPolygon has been invited to @Disney's prestigious Accelerator program. We were the only blockchain selected. It speaks volumes to the work being done here, and where we're going as a company. "It's kind of fun to do the impossible." - Walt Disney
Following this news, MATIC, the native token of the Polygon network, surged by double digits. At the time of writing, MATIC is trading at $0.6351 after gaining 14.54% over the past 24 hours. MATIC is currently the 16th-largest crypto by capitalization, with a market cap of $5,083,890,848.
Disney's surging interest in Web3
Disney also chose NFT companies FlickPlay and Lockerverse to join the program. Flickplay is a Web3 social app that allows users to unlock and create videos with their NFTs.
On the other hand, Lockerverse empowers creators and brands to tell culture-defining stories and deliver unique access and experiences. The company filed NFT trademarks with the United States Patent and Trademark Office in December last year.
The other three participants are Inworld, Obsess, and Red 6. They focus on AI, 3D experiences, and AR, respectively.
Commenting on this development, Bonnie Rosen, General Manager of the Disney Accelerator program, said the program's new entries would help Disney further its commitment to innovation and bring magical experiences to Disney audiences and guests for the next 100 years.
This news comes as Disney continues bolstering its Web3 ambitions. In February, the firm advertised a job vacancy for a Business Development Manager to work in its Digital Experiences team and lead its efforts in the NFT space.
Notably, Disney already has an NFT collection dubbed Golden Moments, which it launched in 2021 in collaboration with NFT marketplace VeVe.
Jinia Shawdagor
Jinia is a fintech writer based in Sweden. With years of experience, she has written about cryptocurrency and blockchain for renowned publications such as Cointelegraph, Bitcoinist, Invezz, etc. She loves gardening, traveling, and extracting joy and happiness from the little things in life.