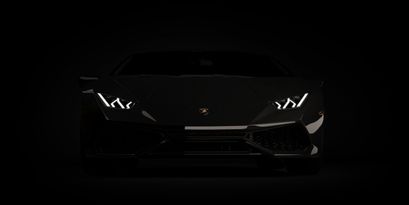 Automakers exercise caution with NFTs following Chevrolet's failure

Jinia Shawdagor
Last updated 30th Nov 2022
Chevrolet's Corvette Z06 NFT did not get a single bid despite offering the real vehicle.
A Corvette spokesperson claims the dud highlights the epic volatility of NFTs.
Experts say automakers need to create engaging NFT projects to succeed.
Non-fungible tokens (NFTs) have proven valuable integrations in the auto industry as car manufacturers strive to bolster customer engagement. These integrations have resulted in success stories for firms like Mercedes. However, cases of misfired projects are equally prevalent. An example of a failed NFT project is Chevrolet's Corvette Z06 NFT.
In June, the company decided to join the NFT bandwagon and cash in on the rapidly expanding space. Its NFT project featured a digital image of a lime green Corvette Z06 in a cyberpunk landscape. The NFT came accompanied by a real-life 2023 Corvette Z06 with paint that matches the digital artwork.
However, the company's dream quickly became a nightmare after receiving zero bids for the NFT, even after extending the auction for a day. Corvette's spokesperson, Trevor Thompkins, said this project proved "very educational." He added that Chevy eventually plans to continue its digital asset journey.
Experts claim the secret is creating engaging experiences
Chevy's fiasco indicates what may be in store for automakers who don't take the time to create meaningful NFT projects for their fans.
According to Jonathan Victor, the business lead for NFT.Storage and head of NFTs at Protocol Labs,
It just requires thinking about what are the right ways that you can engage with your user base.
Alex Micol, the founder of Scalers Agency and Divergents Key, said the crypto winter forces creators to think outside the box.
He added,
Car companies should focus on the value the user gets with their NFTs, not just a collectible. Don't just give away a car to the highest bidder. Provide real value, like an invitation to an exclusive event or Formula One tickets. It should provide access to a community.
Several leading automakers have NFT projects underway
The Corvette Z06 NFT project flop will likely force multiple automakers that had announced NFT projects back to the drawing table. Examples include Porsche and Bentley.
Porsche dropped its first NFT project in August 2021. The NFT featured an exclusive design sketch by Porsche's director of exterior design, Peter Varga. According to Porsche, the sketch fetched 30.25 Ethereum (ETH).
In March 2022, Porsche announced plans to expand its NFT ambitions. The company even launched a website for its NFTs. Months after its launch, the website is yet to list any NFTs for auction. A Porsche spokesperson, however, claims the automaker is working on something.
On the other hand, Bentley made its debut in the NFT space in the past month. The company announced plans to drop its genesis NFT collection in September. Per the announcement, the collection will feature 208 NFTs, symbolizing the top speed of the Continental GT Speed. The figure also represents the total production of the 1952 R-Type Continental.
Embracing the same approach Victor and Micol endorse, Bentley said its NFTs would offer holders unique access and exclusive rewards.
Jinia Shawdagor
Jinia is a fintech writer based in Sweden. With years of experience, she has written about cryptocurrency and blockchain for renowned publications such as Cointelegraph, Bitcoinist, Invezz, etc. She loves gardening, traveling, and extracting joy and happiness from the little things in life.