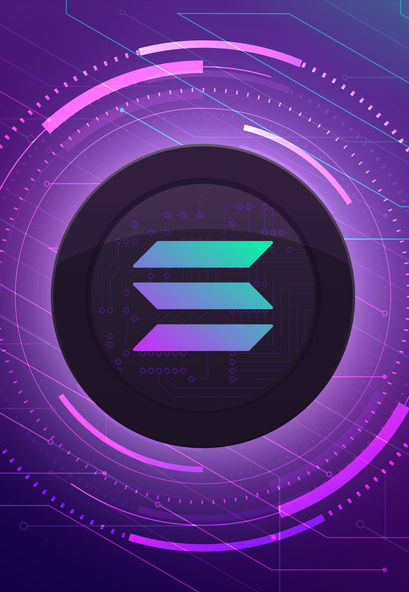 Solana Price Prediction: Inverted H&S Points to a Jump to $60

Crispus Nyaga
Last updated 11th Aug 2022
Solana price has bounced back in the past few days.
We explain why Solana is likely the best alternative to Ethereum.
Solana price pulled back slightly on Thursday in line with the performance of other cryptocurrencies. The SOL token dropped to a low of $42.38, which was slightly below this week's high of $47.81. This price is about 65% above the lowest level this year, giving it a market cap of over $14.5 billion.
The best alternative to Ethereum
Solana is a blockchain project that seeks to become a better alternative to Ethereum, the second-biggest blockchain in the world. It has significantly faster speeds than Ethereum considering that it can handle over 2,000 transactions per second.
Solana is also an environmentally friendly platform that uses a proof-of-stake technology. Further, Solana is significantly cheaper than other blockchains. Its transactions cost about $0.00025, which is much cheaper since Ethereum costs more than $20.
The biggest challenge for Solana is that the network is often rife with outages. This year alone, there have been at least three outages lasting more than 12 hours. As such, many developers decided to use other alternatives like Near Protocol and Avalanche.
Still, some analysts believe that Solana has become the best alternative to Ethereum. For one, the network has been used to build some of the most common DeFi, NFT, and gaming platforms. Some of the most popular DeFi platforms in Solana are Raydium, Serum, Marinade Finance, and Solend among others.
All of these apps have a combined total value locked (TVL) of over $4 billion. Notably, Raydium, the biggest of them has a dominance of about 15%.
Solana is also a big player in the NFT industry. For example, it was used to build Magic Eden, one of the biggest alternatives to OpenSea. Other notable NFT projects in Solana are Primates and Okay Bears.
Most importantly, Solana is a large player in projects that people use on a daily basis like StepN and Brave Browser. All this makes it the most viable alternative to Ethereum.
Solana price prediction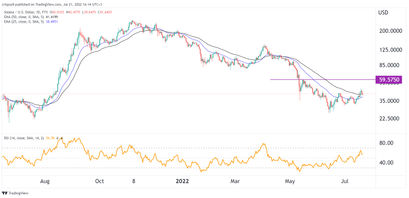 The daily chart shows that the SOL price has been in a strong bearish trend in the past few months in sync with other cryptocurrencies. It has now been attempting to recover and is slightly above the 25-day and 50-day moving averages. Notably, it has formed an inverted head and shoulders pattern, which is usually a bullish sign.
Therefore, there is a likelihood that the coin will continue rising as bulls target the key resistance level at $60.

Crispus Nyaga
Crispus is a financial analyst with over 9 years in the industry. He covers cryptocurrencies, forex, equities, and commodities for some of the leading brands. He is also a passionate trader who operates his family account. Crispus lives in Nairobi with his wife and son.