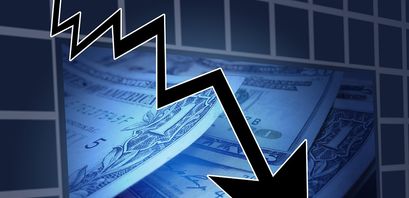 Top-performing US Bank Loses Bet on Crypto

Daniela Kirova
Last updated 11th Aug 2022
Signature Bank rose to the top after deciding to support crypto deposits four years ago
Signature's value has halved from its peak market cap of $23b
Signature Bank, one of the top-performing banks in the US last year, has seen its shares plummet with the fall of the crypto market, Financial Times wrote.
It's the 30th-largest bank in the US by assets with just seven branches and no advertisements. It rose to the top after deciding to support crypto deposits four years ago.
Struggles after peak market cap of $23b
Now, the bank is struggling with issues of its soaring growth being thrown into reverse. It was distinguished as the best-performing stock in the KBW Bank Index last year after deciding to accept stablecoin issuers, crypto exchanges, and bitcoin miners as customers.
The bank also introduced Signet, a blockchain-based payments system enabling bank customers to transfer funds 24/7.
Signature's value has halved from its peak market cap of $23b. It currently finds itself at the bottom of the KBW Bank Index.
Deposits down by $5b in second quarter
The bank announced this month that deposits had declined by $5 billion during the second quarter of this year. Half of the losses came from digital assets, and the other - from clients of its New York banking teams.
Jefferies analyst Casey Haire, analyst at Jefferies, wrote that the decline would lead to mounting investor fears regarding future loan growth funding with the now-depleted excess cash position.
It also drew the ire of regulators
Signature Bank's fast growth and support for the controversial crypto industry are believed to have drawn the attention of regulators.Signature told the FT the bank holds no crypto, just its customers' US dollar deposits.
Bank representatives explained Signature's fund lending was a very safe niche, part of private equity. The bank has grown in this area remarkably in the last four years.
A zero-loss business?
The bank provides capital financing to investment funds, which lack the adequate cash position to make investments. Its clients include sovereign wealth funds, endowments, and pension funds. The bank called this a zero-loss business.
According to Daniella Cohen, analyst with Morgan Stanley, rising rates and increasing cryptovolatility are serious cause for concern. She wrote in a note to clients:
We anticipate rising rates to keep weighing down on deposits in the future. Clients are looking for more appealing yields. Deposit balances are expected to drop by $2.8 billion in the second half of this year.
Daniela Kirova
Daniela is a writer at Bankless Times, covering the latest news on the cryptocurrency market and blockchain industry. She has over 15 years of experience as a writer, having ghostwritten for several online publications in the financial sector.