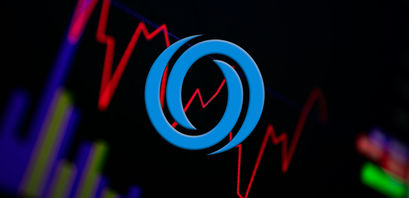 Oasis Network price prediction: Is ROSE still a good investment?

Crispus Nyaga
Last updated 11th Aug 2022
Oasis Network price went parabolic after extending its partnership with Meta Platforms.
Meta will use its technology to promote fairness in its ecosystem.
Oasis Network price popped to the highest level since June 1st as investors reflected on the latest partnership with Meta Platforms. It rose to a high of $0.074, which was about 60% above the lowest level this month. Its market cap has surged to a high of $350 million, which makes it one of the biggest coins in the world.
Oasis partners with Meta Platforms
Oasis Network is a leading layer 1 platform that helps developers build powerful platforms in all industries like Decentralized Finance (DeFi) and Non-fungible tokens (NFT).
Oasis has been used to build some leading blockchain platforms. Some of the most notable projects in the ecosystem are Fountain Protocol, Kyber Network, Wormhole, and Multichain among others.
The Oasis Network price rose sharply after the developers inked a deal with Meta Platforms, the parent company of Facebook, Instagram, and Whatsapp.
The partnership will focus on assessing fairness in the company's products while protecting people's privacy. It also includes Secure Multi-Party Computation (SMPC) to safeguard the information that users provide Meta.
Further, Meta Platforms will use Oasis Network to ensure fairness in its AI models. The partnership comes at a time when Meta Platforms is struggling. Its results published this week revealed that the company's revenue and profits declined for the first time since it went public a few years ago. In a statement, Esteban Arcaute, the Director of Responsible AI at Meta said:
"The Secure Multi Party Compute methodology is a privacy-focused approach developed in partnership with Oasis Labs enables crucial measurement work on fairness while keeping people's privacy at the forefront."
The partnership between Meta Platforms and Oasis Network is big deal. However, historically, coins that jump after a major announcement tend to pullback. For example, Polygon's MATIC jumped sharply after it was integrated by Disney. Since then, its price has pulled back as this momentum fades.
Oasis Network price forecast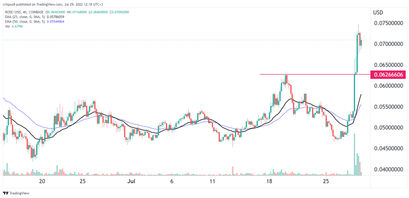 The four-hour chart shows that the ROSE price jumped sharply after the latest deal with Meta Platforms. As it rose, the coin managed to move above the important resistance level at $0.0626, which was the highest point on June 19th.
Oasis has moved above all moving averages while the total volume has started to retreat. Therefore, I suspect that the coin will decline as sellers target the next key level at $0.062, which is about 11% below the current level.

Crispus Nyaga
Crispus is a financial analyst with over 9 years in the industry. He covers cryptocurrencies, forex, equities, and commodities for some of the leading brands. He is also a passionate trader who operates his family account. Crispus lives in Nairobi with his wife and son.