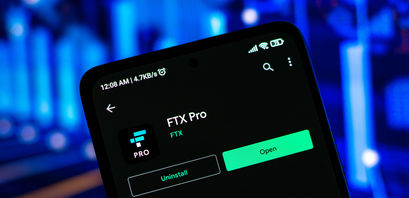 FTX Subsidiary Gets First Virtual Asset Service Provider License

Daniela Kirova
Last updated 11th Aug 2022
MVP asset program is the only specialized regime for the sector in the world
FTX is the first exchange to get a license for professional trading and investment derivatives in UAE
FTX Exchange FZE, a subsidiary of FTX Europe, has become the first entity granted approval to access Dubai's 'Minimum Viable Product' (MVP) virtual asset program.
This is the only specialized regime for the sector in the world, operated by the Virtual Asset Regulatory Authority (VARA), Bankless Times learned from a press release.
A series of firsts for FTX
FTX Exchange FZE is the first Virtual Asset Service Provider (VASP) to receive this license, entitling it to provide services in Dubai.
Earlier in 2022, FTX became the first exchange to be granted a provisional license to test professional trading and investment derivatives in the United Arab Emirates.
The company's VA exchange can now offer regulated crypto trading services and derivatives products to Qualified Institutional Investors in UAE.
New operations and services
The license also grants FTX permission to work as an NFT marketplace, serve as a clearing house, and offer custodial services under specific terms to a specific class of customers, guaranteeing strong guardrails for economic security and market protection.
H.E. Helal Saeed Almarri, Director General of the hub housing VARA, commented:
We are excited to admit FTX as the first VASP to enter the operational phase of the VARA MVP Programme. VARA's operating model, based on our unique test-scale-adapt principle designed for secure and sustainable growth, is reflective of Dubai's commitment to creating a globally interoperable model for the 'future economy'.
FTX CEO Sam Bankman-Fried stated:
The approval for FTX to receive the first MVP VASP licence from Dubai's prudential supervision regime to fully operate our exchange is a tremendous honor and landmark achievement for our team.
Rigorous regulatory oversight
FTX Exchange FZE will be governed by a model with strict oversight and compulsory compliance controls in accordance with Tier 1 market requirements.
Mohammad Hans Dastmaltchi, FTX Exchange FZE Board Chair, added:
We are grateful and obliged to have our operating license. This would not have been possible without the progressive business environment in Dubai, the thorough and trustworthy regulatory guidelines provided by VARA, and the outstanding support from their team. We are motivated and committed to being a constructive and responsible participant in the VARA ecosystem and looking forward to growing and strengthening our regional office in Dubai.
Daniela Kirova
Daniela is a writer at Bankless Times, covering the latest news on the cryptocurrency market and blockchain industry. She has over 15 years of experience as a writer, having ghostwritten for several online publications in the financial sector.