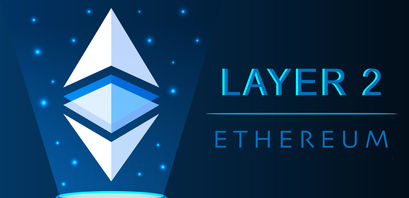 Optimism Price Prediction as Perpetual Protocol Token Soars

Crispus Nyaga
Last updated 11th Aug 2022
Optimism price has surged by more than 450% from its all-time low.
Its total value locked has surged, helped by Synthetix, AAVE V3, and Perpetual Protocol.
Optimism price jumped to its highest level since May this year as investors reacted to the strong recovery of Perpetual Protocol. The coin rose to a high of $2.25, which was the highest point on June 1. At its peak, it had managed to rise by more than 482% from its lowest level this year.
Perpetual Protocol and Synthetix rebound
Optimism is a leading layer 2 project that helps developers and users save time and money when using several important blockchain protocols. It competes with other popular layer 2 protocols like Immutable X, Loopring, and Polygon.
Optimism has been used to accelerate many blockchain networks in all industries like decentralized finance (DeFi), non-fungible tokens (NFT), and the metaverse. Some of the most popular apps in its ecosystem are Synthetix, AAVE V3, Velodrome, Uniswap, and PoolTogether. According to DeFi Llama, its DeFi ecosystem has a TVL of over $728 million.
Optimism price went parabolic due to the strong performance of Synthetix and Perpetual Protocol.
Synthetix is a leading decentralized finance platform that helps developers to build synthetic assets in areas like stocks and currencies. It recently launched the ability for users to trade perpetual futures in its ecosystem. As a result, the total value locked (TVL) has jumped to over $206 million.
Meanwhile, the price of Perpetual Protocol's token jumped sharply as investors waited for the upcoming launch of vePERP, which will happen next week. vePERP are financial derivatives that will help user gain more rewards by just holding the asset. The PERP token price rose sharply even as the TVL in the ecosystem has dropped by 22% in the past 30 days.
Another reason why Optimism has risen is the growing demand for AAVE V3, Beefy, and Velodrome. The three have seen their TVL rise by more than 700% in the past 30 days.
Optimism price prediction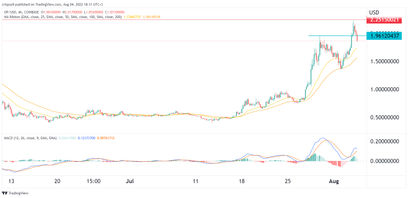 My previous forecast of OP price was accurate. At the time, I predicted that the coin would go through a 40% pullback before resuming its bullish trend. This happened as the coin dropped to a low of $1.34.
The four-hour chart shows that the OP price has been in a strong bullish trend in the past few days. As a result, the coin's price jumped to a high of $2.25, which was the highest point since June.
It has now pulled back as some investors take profit. As a result, it has managed to move below the important resistance level at $1.96, which was the highest level on July 6. It remains above the 25-day and 50-day moving averages
Therefore, there is a likelihood that the coin will resume the bullish trend as bulls target the next key resistance at $3. A drop below the support at $1.5 will invalidate the bullish view.

Crispus Nyaga
Crispus is a financial analyst with over 9 years in the industry. He covers cryptocurrencies, forex, equities, and commodities for some of the leading brands. He is also a passionate trader who operates his family account. Crispus lives in Nairobi with his wife and son.