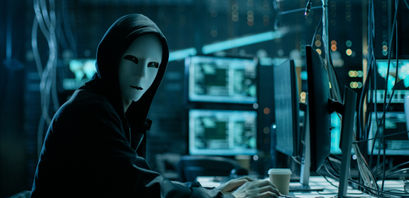 Operator of Mt. Gox-linked Exchange Extradited to US From Greece

Daniela Kirova
Last updated 5th Aug 2022
Vinnik profited from a number of extortion and hacking schemes
According to the US Justice Department, Vinnik did business with drug dealers and ransomware gangs
Russian national Alexander Vinnik, who operated BTC-e, one of the first Bitcoin exchanges in the world and also linked to the Mt. Gox hack in 2014, has been extradited to the US from Greece, CNN reported.
Several weeks ago, US authorities canceled a request to extradite Vinnik from France. At the time, his lawyer Frédéric Bélot said Vinnik could be sent to Greece by calling off the extradition request. Effectively, the US reactivated the Greece request, from where Vinnik could be sent to the US.
Hacking, ransomware, and identity theft among charges
Vinnik was accused of operating the multibillion-dollar exchange and profiting from a number of extortion and hacking schemes.
A California court indicted Vinnik on allegations of "computer intrusions and hacking incidents, ransomware scams, identity theft schemes, corrupt public officials and narcotics distribution rings" two years ago.
Business with drug dealers
According to the US Justice Department, Vinnik did business withdrug dealers and ransomwaregangs.
He was among the operators of Bitcoin exchange BTC-e, which was connected to the hack of Mt. Gox, the first Bitcoin exchange. 744,408 Bitcoins were stolen from Gox, which never recovered and ultimately went out of business.
Vinnik has never admitted to operating BTC-e, insisting he only worked there.
US authorities shut BTC-e down with $110m penalty
In 2017, US authorities shut the exchange down and confiscated its servers. The Treasury Department fined Vinnik $12 million and levied a penalty of $110 million against BTC-e "for willfully violating US anti-money laundering laws."
Vinnik was arrested on a beach in Greece. Since then the US, Russia, and France have been competing to extradite him, each with a different set of accusations.
In 2020, France prevailed. A French court sentenced Vinnik to five years in prison. The sentence was confirmed in 2021.
The Russian national's extradition demonstrates how the US has continued to chase high-profile Russian cybercriminals despite the inability to cooperate with Moscow.
Daniela Kirova
Daniela is a writer at Bankless Times, covering the latest news on the cryptocurrency market and blockchain industry. She has over 15 years of experience as a writer, having ghostwritten for several online publications in the financial sector.